"You know Dad," I remarked a few months before our departure, "I could probably set up this exact same trip for about a quarter the price."
"Look, it's how I want to do it, it's my money, and I've loved National Geographic since I was a kid."
How could I argue with that?
So, yes, Dad and I were on a National Geographic tour, consisting of about fifteen people, all of whom were likable kooks, in one way or another. Of course no one was more likable or more kooky than me and Dad.
Tours comes with advantages and disadvantages. Obvious disadvantages include cost, and the restriction from doing whatever you want all the time. Thankfully, I was not paying for this trip, and going to Japan was such a dream I would have been excited spending three days with doctor dinosaur.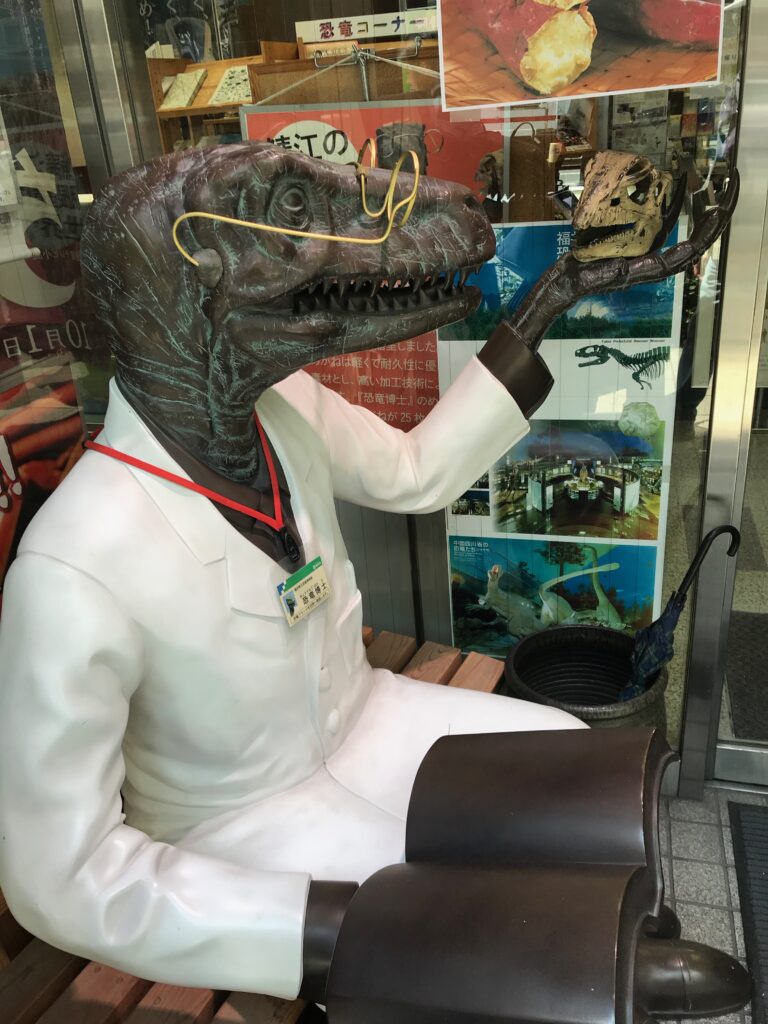 One advantage turned out to be our tremendously cool guide Yuki, who Dad and I loved, and is probably the most earnest guide in Japan.
The first day of the tour we took a train to Asuka, the ancient capitol of Japan during–you guessed it–the Asuka period. Nowadays, Asuka is a lovely small town in the Nara prefecture of under 6,000 people, full of nice landscapes: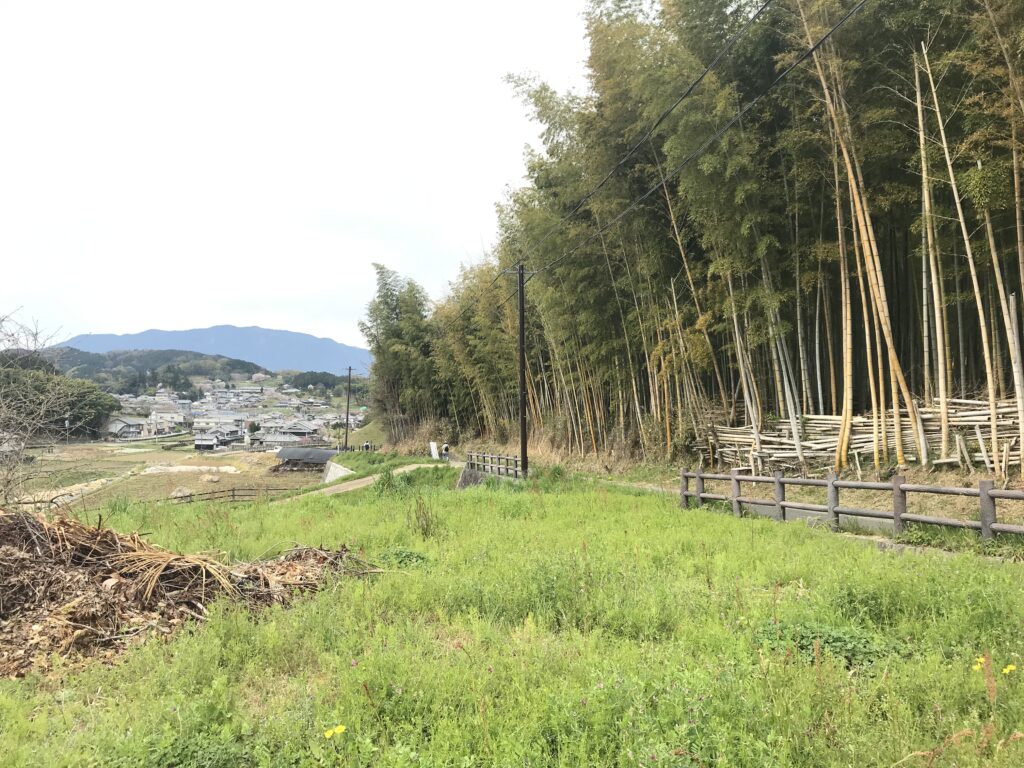 Turtle rocks: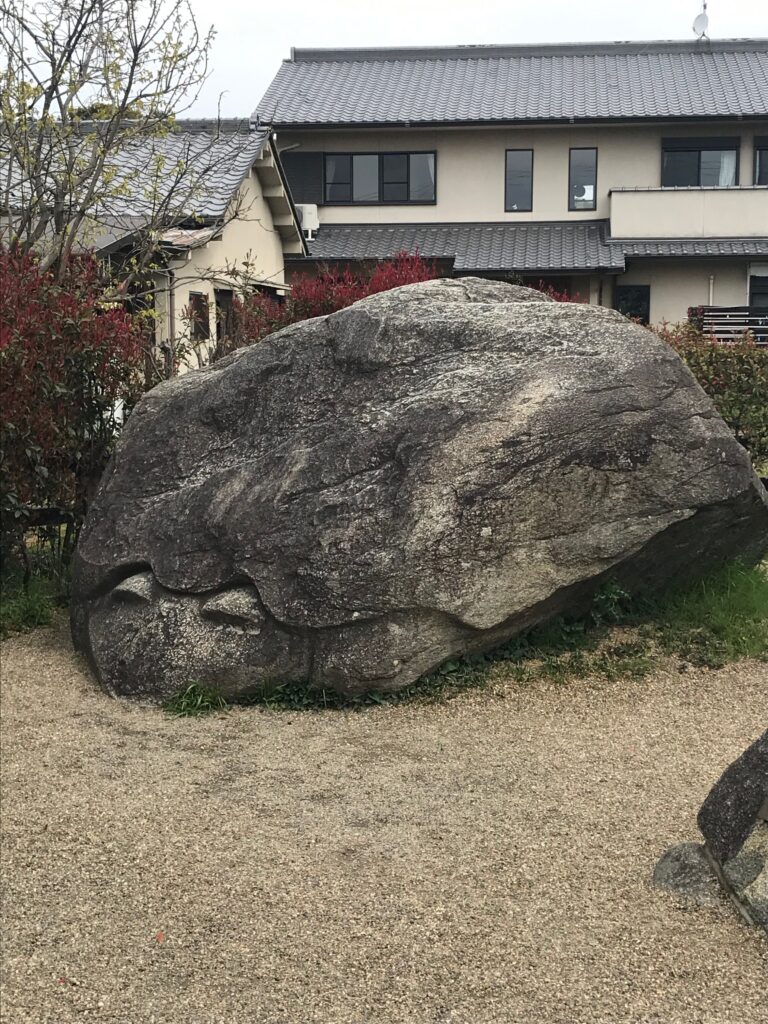 And ancient gravesites: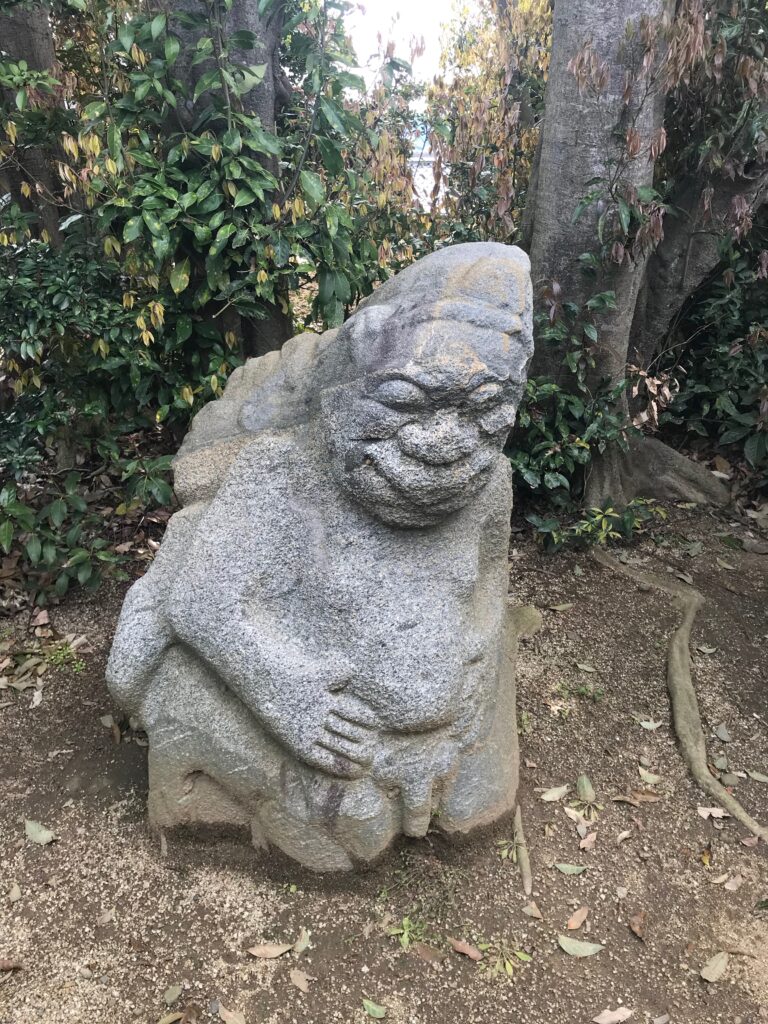 My favorite thing in Asuka, besides that statue's dick, was Asuka-dera, regarded by many as the first Buddhist temple in Japan. This small, unassuming temple, a few meters off a dusty farm road, is saturated in religious significance.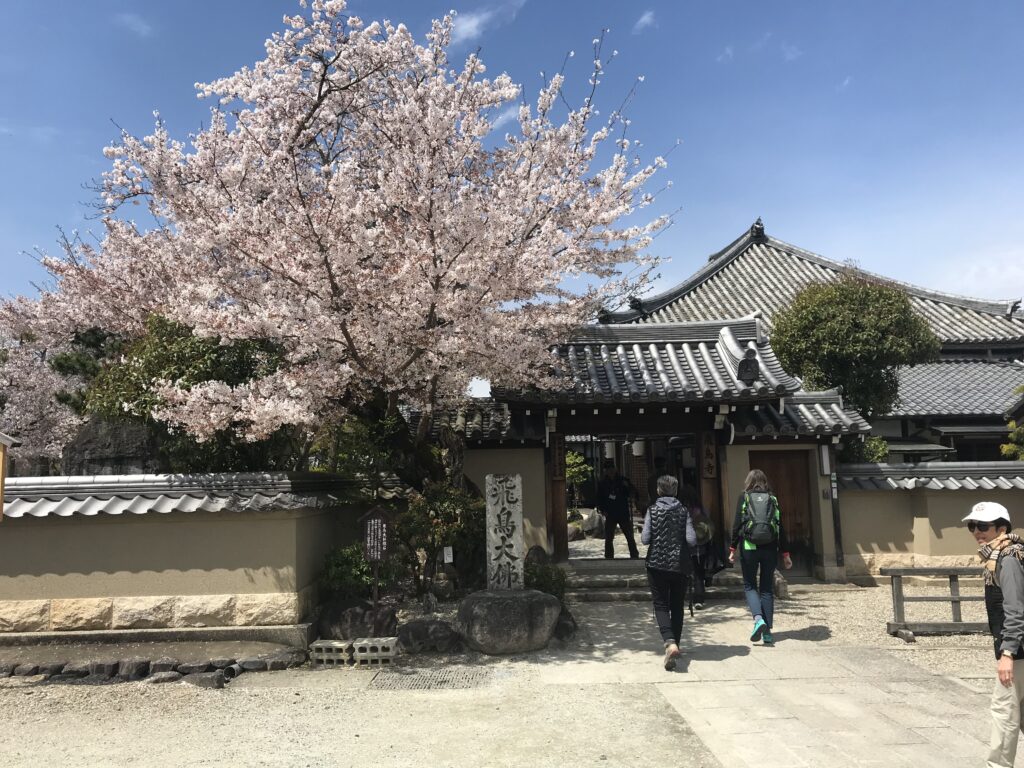 Also called Hoko-ji, the original Asuka-dera was built in 588 AD, some thirty years after it was introduced from Korea. The best story I've read on the subject is that some monks brought over one of Buddha's teeth, which someone in Japan tried to destroy with a hammer and anvil. Of course, Buddha had strong teeth, and the hammer and anvil shattered to pieces.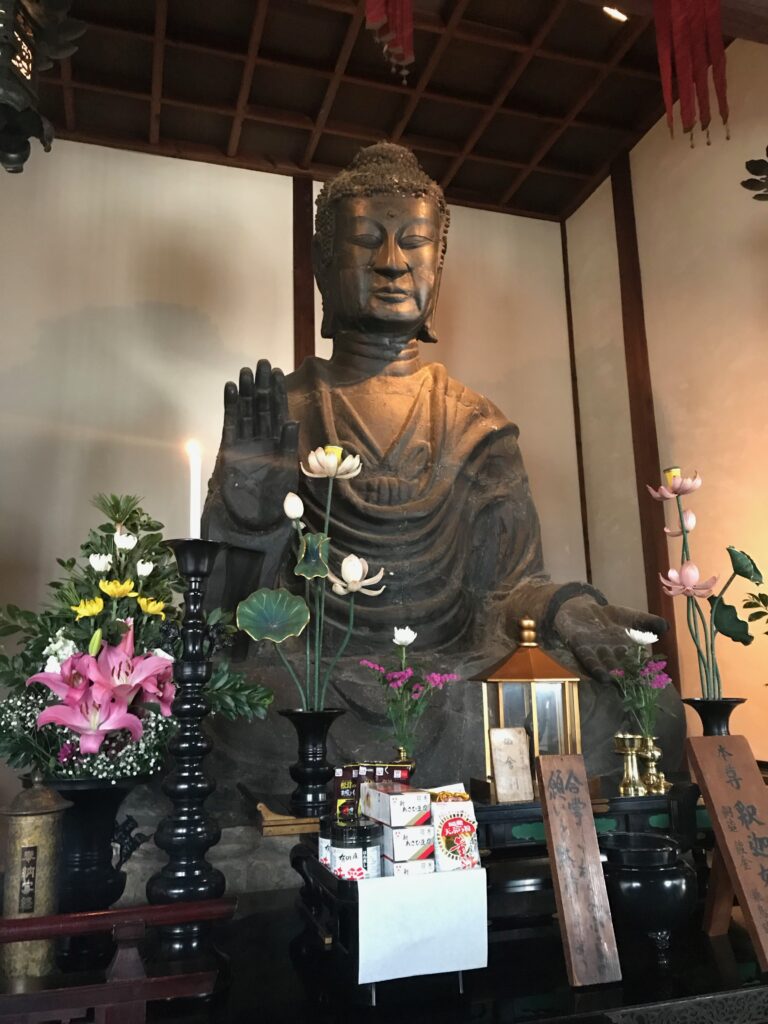 When the capitol moved from Asuka to Nara, they moved the original Asuka-dera with them. There is a marker designating where the original pagoda stood.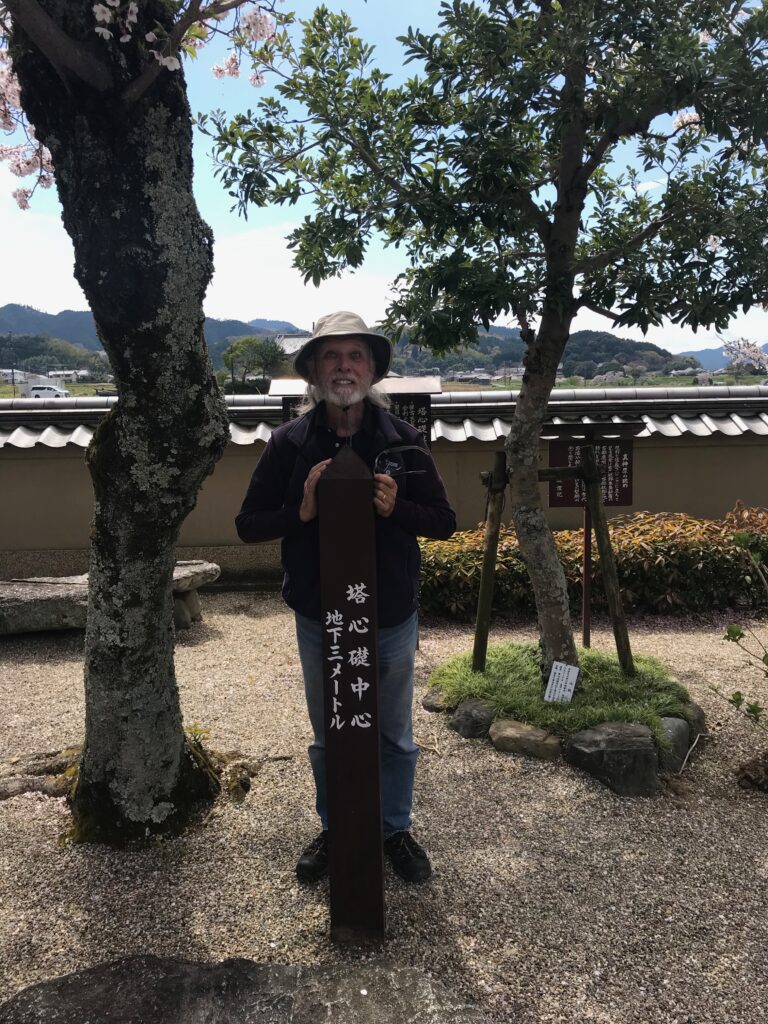 The main object of worship in Asuka-dera is the bronze Buddha statue above. A monk told us the temple burnt down at one point and the statue was destroyed, but remarkably the head survived, so they made a new body. He also told us the statue is supposed to look stern on its right side, and compassionate on its left.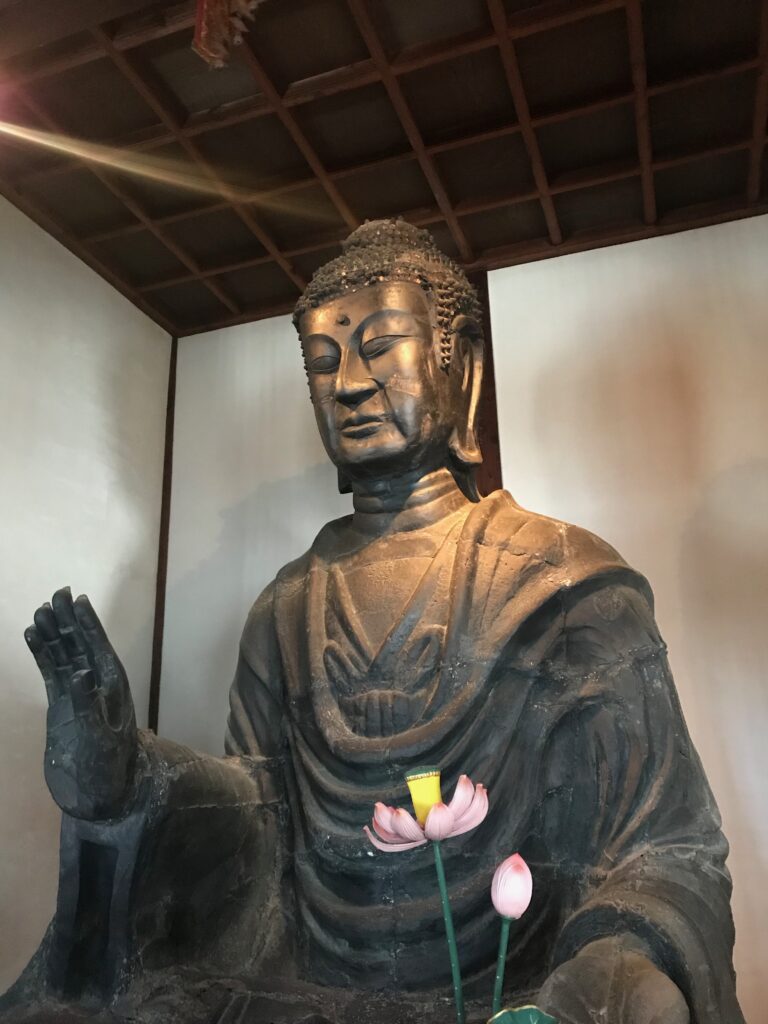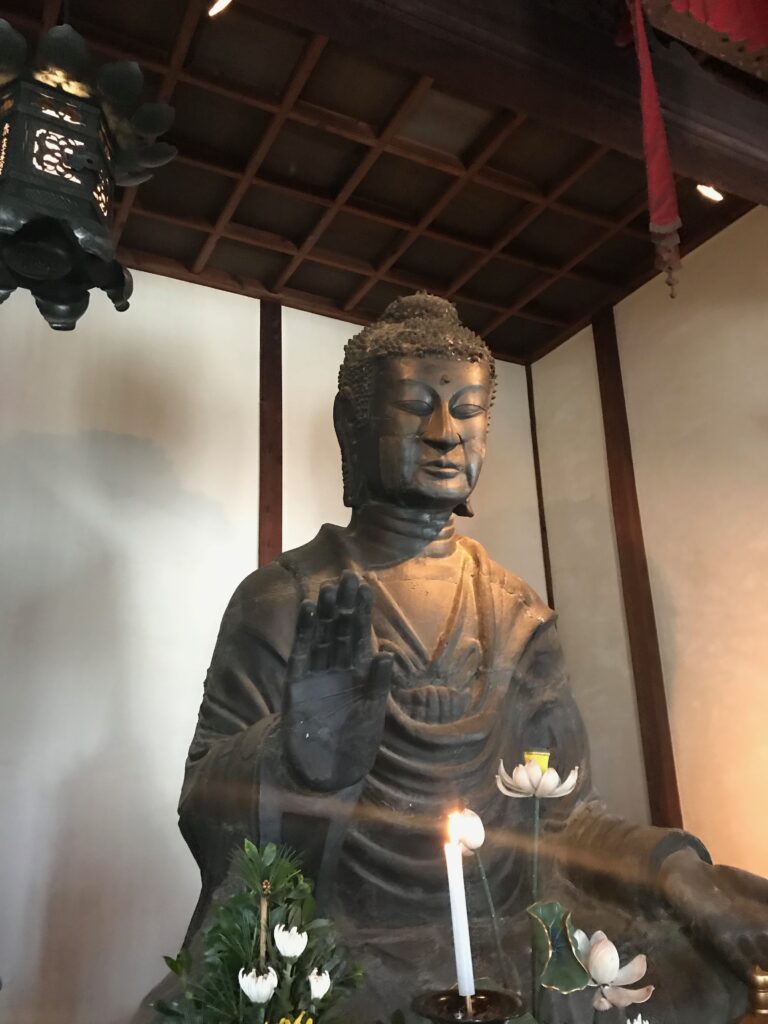 Dad: "If you say so."
This temple also had paintings of all the zodiac symbols, from monkey…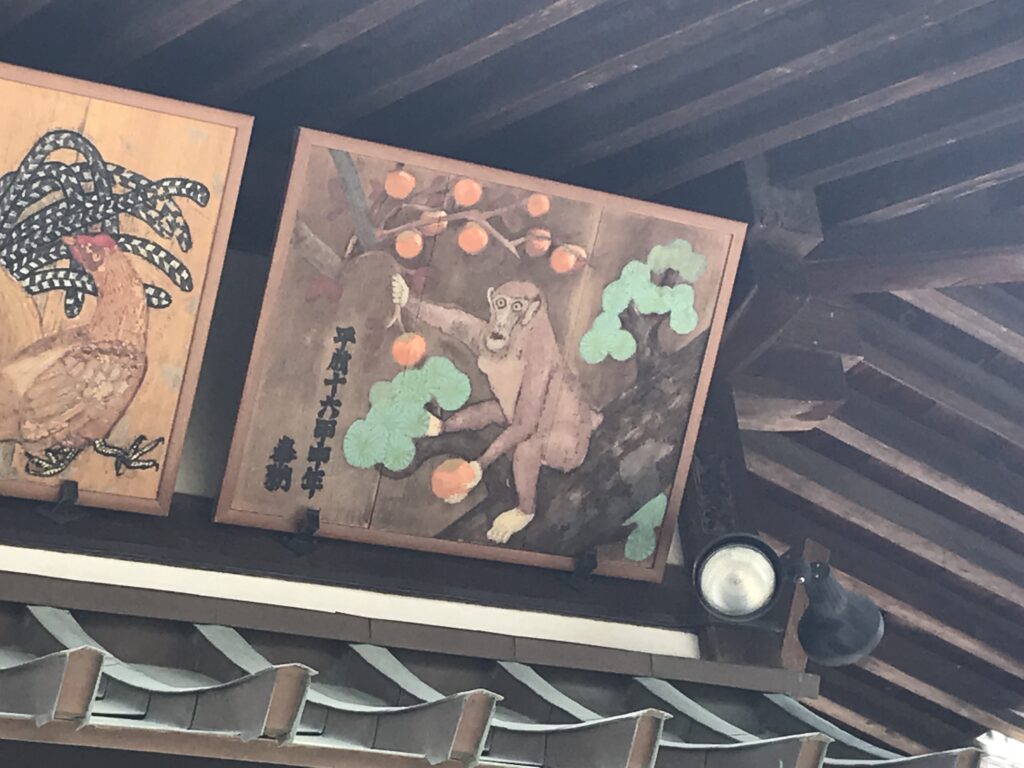 …to mouse.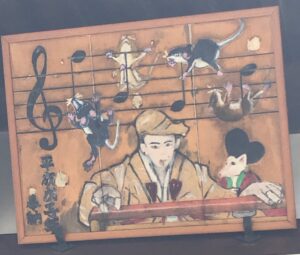 Asuka's a lovely place. We even had bento lunches in this idyllic field filled with kids.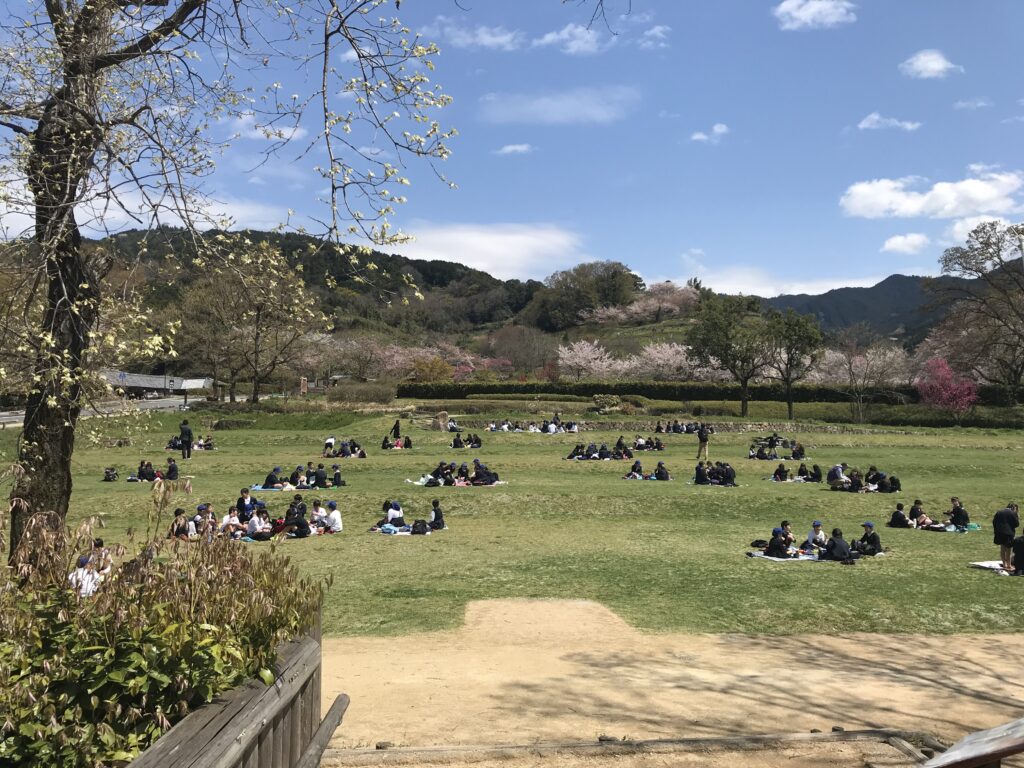 A couple hours and a few Asuka-sights later, we went back to Osaka. I walked around, bought a couple rain ponchos, and bid adieu to the the city.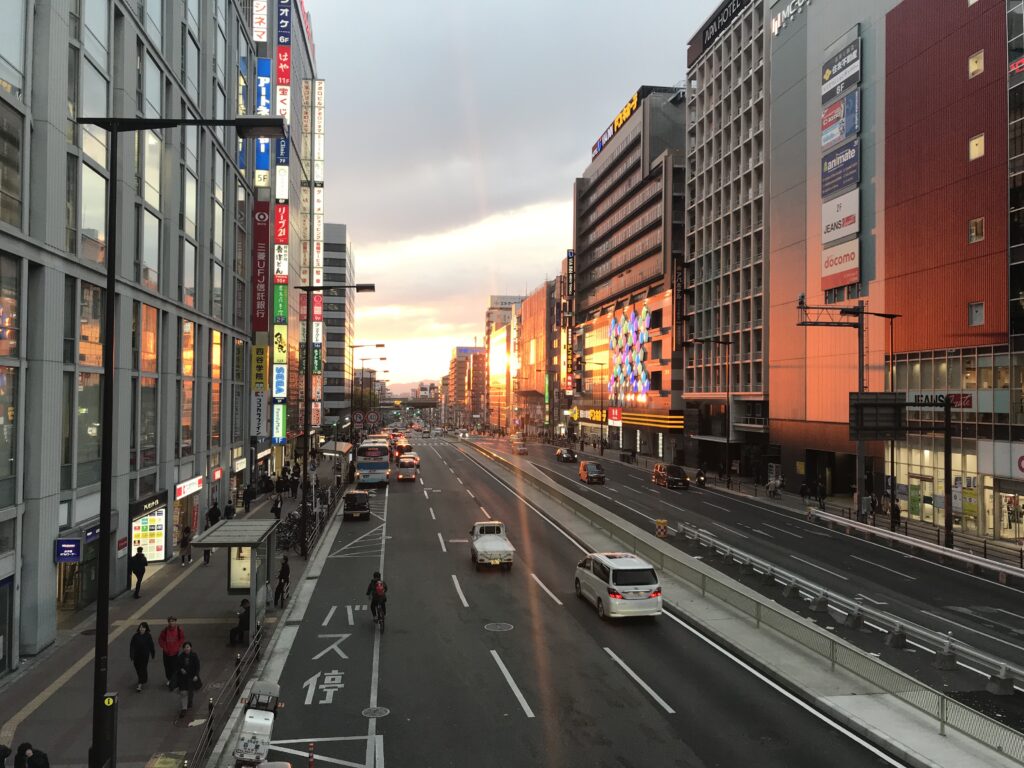 The next day we'd be taking a bus south, to the Kii mountain range, to spend the next few days hiking Kumana Kodo trail. The real pilgrimage was about to begin.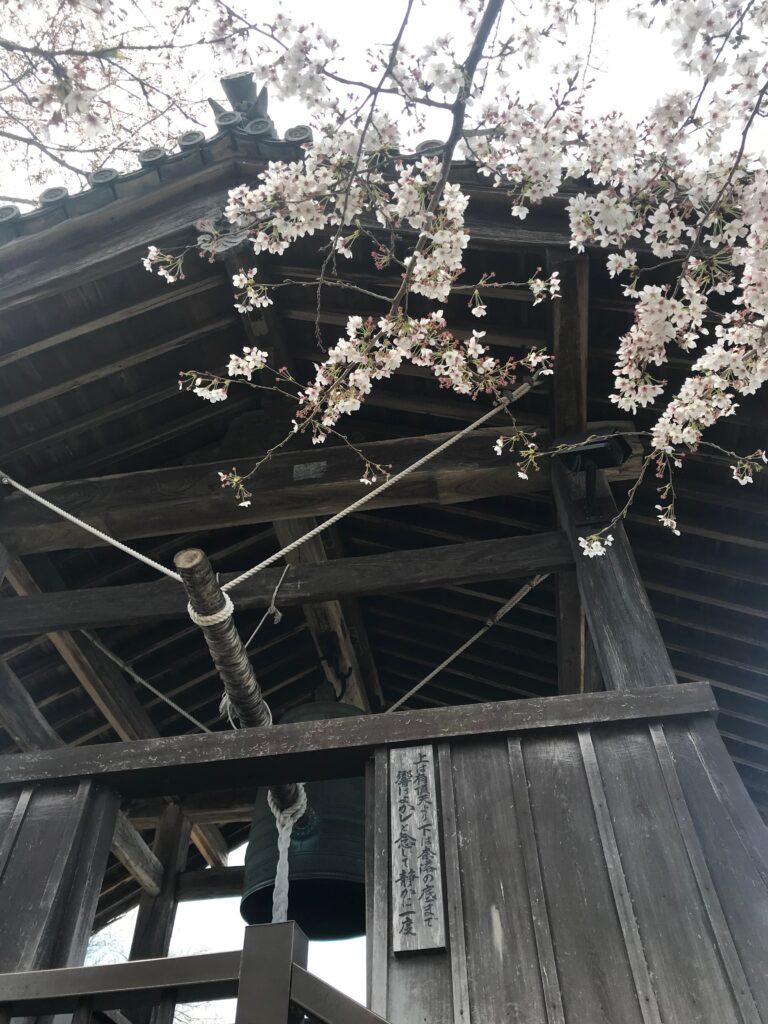 To be continued in: Nate Currier and the Land of the Rising Sun, part 5.