So, yes, I was sick. Caught with a viral infection. How did I diagnose it as a viral infection you ask? Well, I'd had a bit of a sore throat and slight fever the previous two days, and right around this time I started to hack up green mucus. There's ample information about the colors of mucus and what they mean on the internet, and green happens to be viral. They strangest thing was, I could do it on command, which made me feel a bit like the acid-spitting frog guy from the X-men.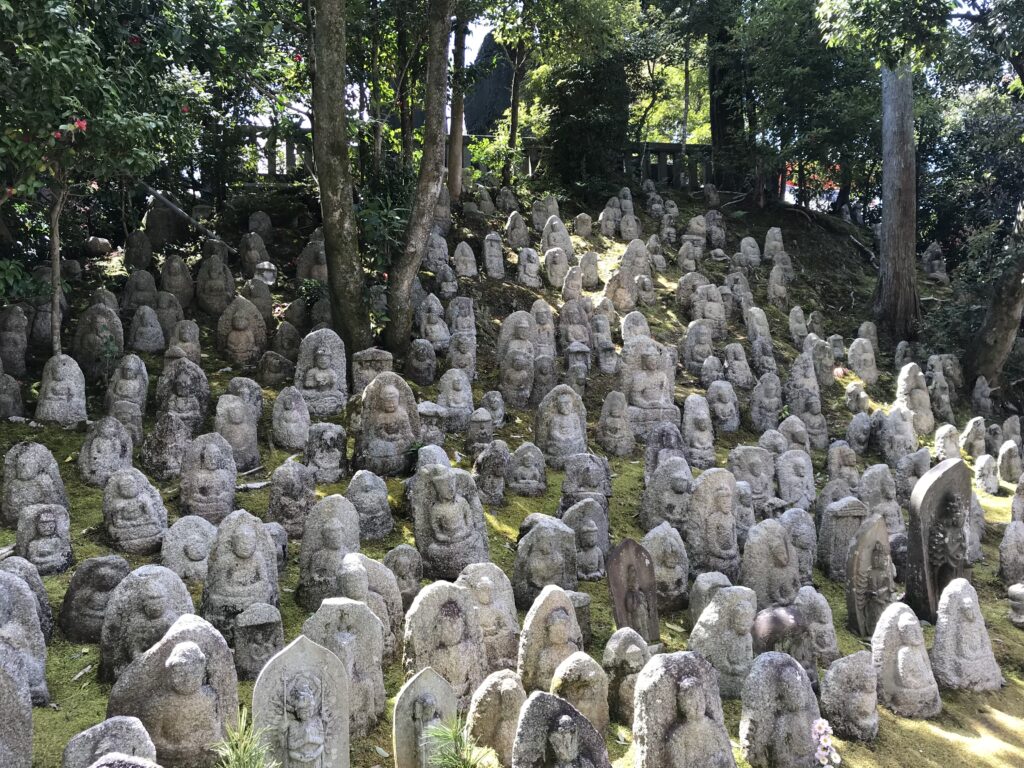 Yuki was talking crazy saying I should go see a doctor, but I'd been wanting to see Japan for years, and wasn't gonna let something silly like a dangerously high fever and green-mucus spitting abilities ruin the trip. Truthfully, I continued to enjoy myself immensely even after I got sick. There were only a few days left and a good attitude can take you a very long way. I did, however, wake up in the night a couple times hacking stores of phlegm out of my throat, and the amount of pictures I took decreased dramatically. Considering I don't take a lot of pictures anyway, this might prove disastrous for this last post. I also started ordering orange juice everywhere we went, including this one with probably the best soft drink slogan of all time.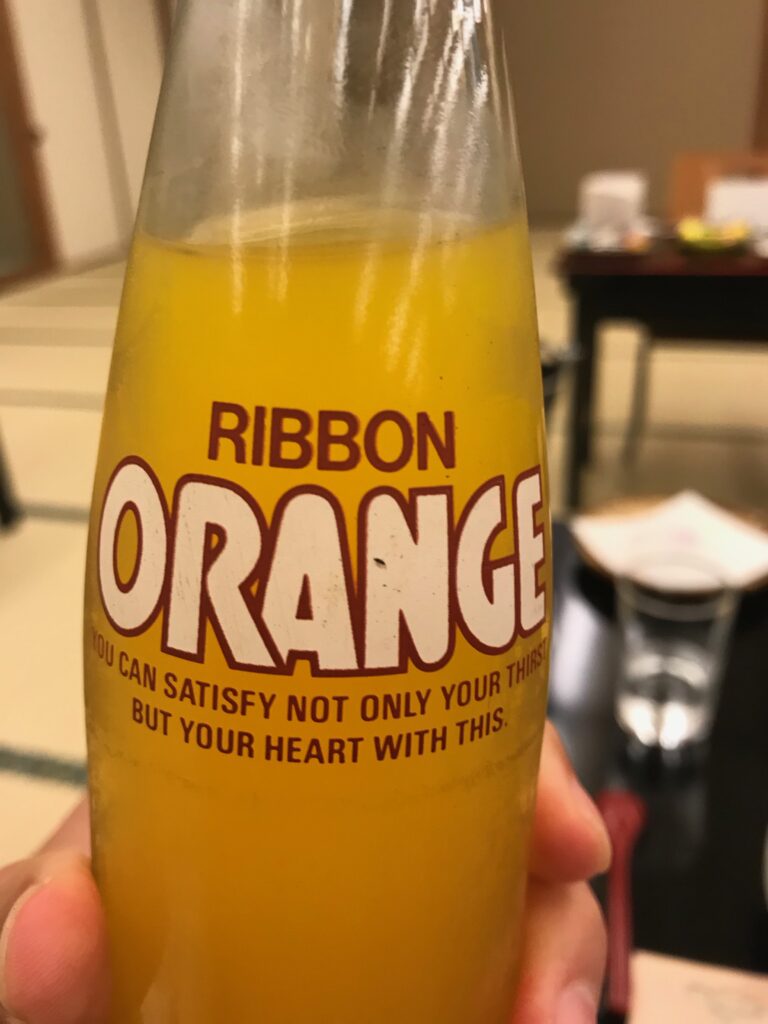 So, the Kumano Hongu taisha is an impressive temple complex that doesn't photograph well. Like so many destinations in Japan, it's difficult to capture its beauty in photograph. My favorite picture of the main shrine has something blocking it in the foreground.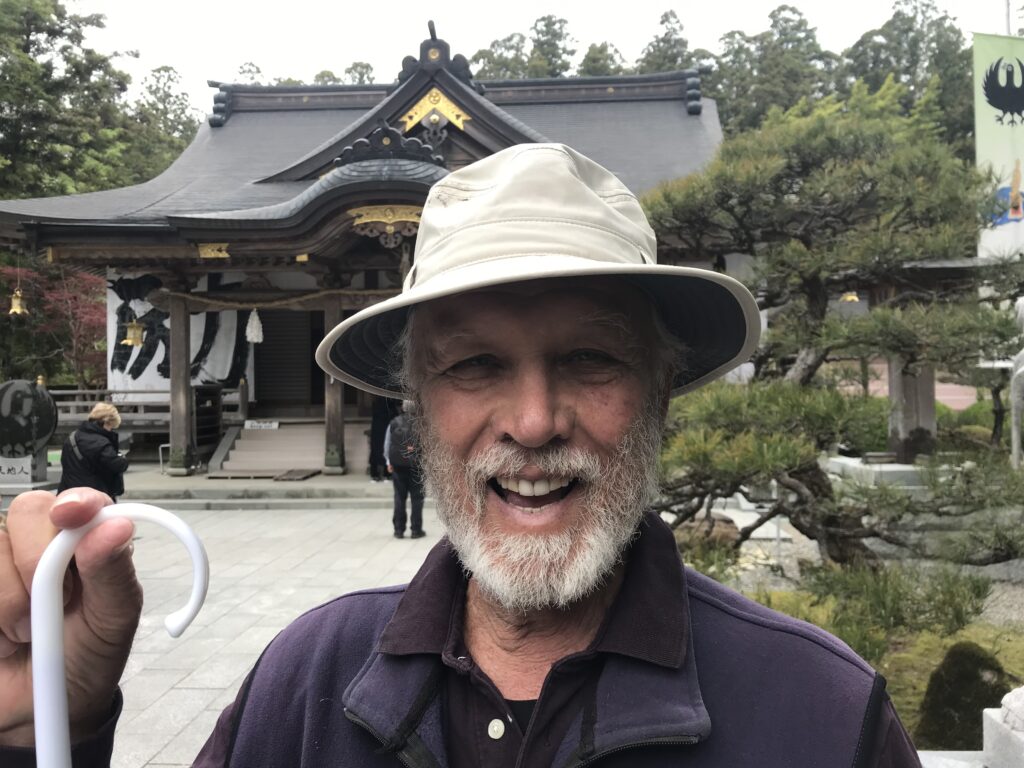 Keen-eyed observers might notice a certain three-legged crow in the upper right corner. I haven't touched on them yet, but these crows are everywhere along Kumano Kodo. Katsu explained to me that besides looking absolutely metal, the crow is called Yatagarasu and is the emblem of Kumano. It was sent down from heaven to guide Japan's legendary first emperor Jimmu to his capitol. Three-legged crows are popular across east Asia with different mythological connotations. It's so popular in Japan, the Japanese Football Association adopted it as their mascot. It's not rare to spy donated soccer balls at larger Japanese shrines, and Hongu taisha is no exception.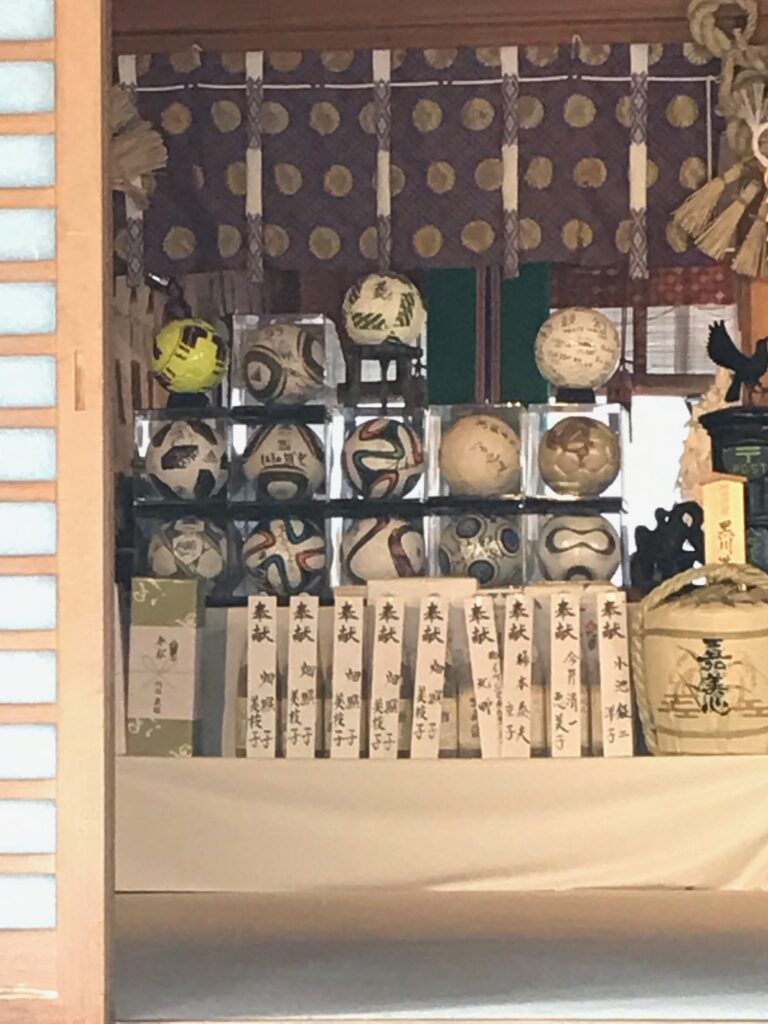 I probably took twenty or thirty pictures with the three-legged crow, but none of them are funny so here's a close-up of the one before: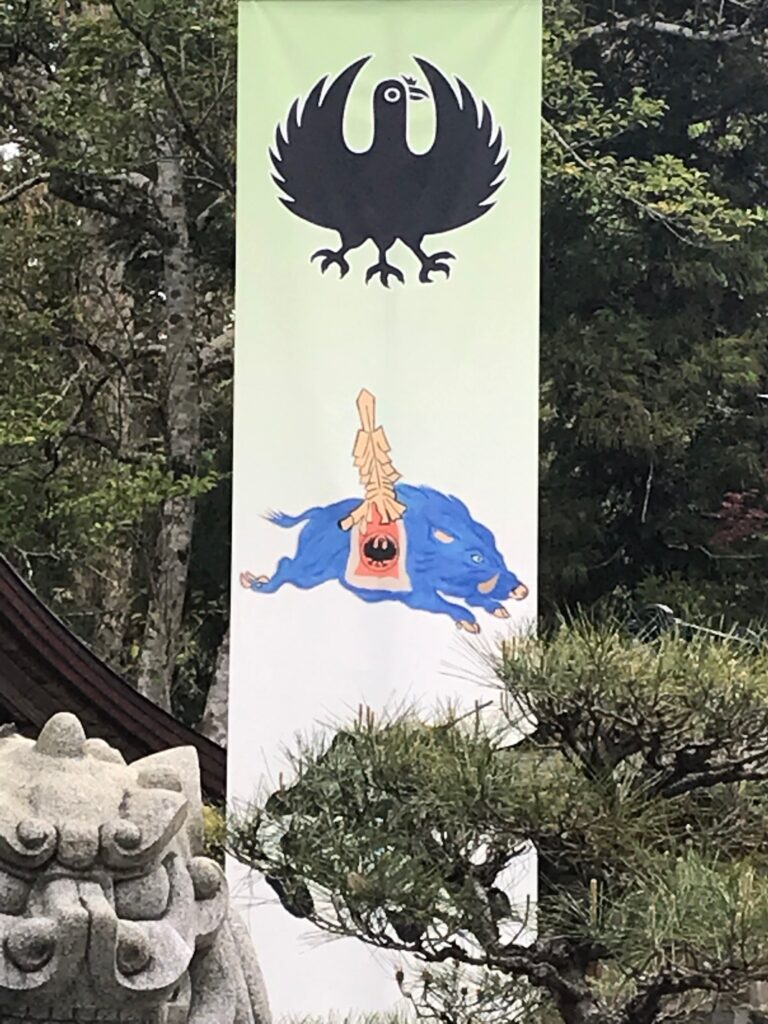 Keen-eyed observers might notice a certain blue boar in this picture, and let me tell ya those were everywhere too.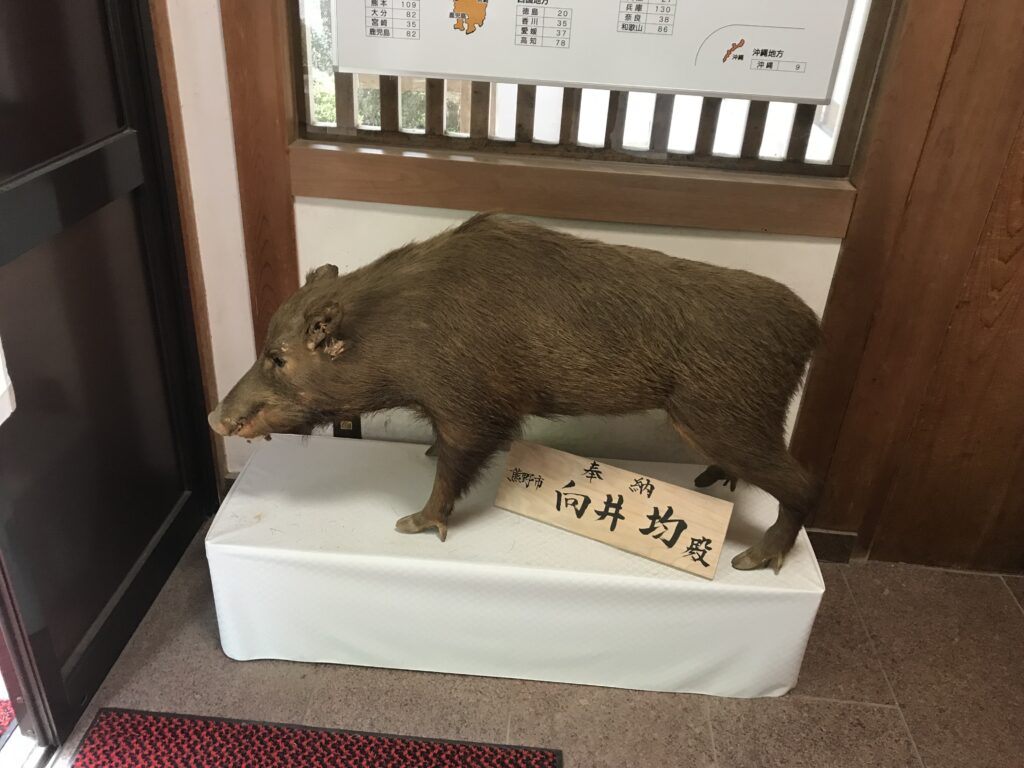 We know from a previous post in this travel journal that it's year of the boar. What you might not know, is that so is Dad. This astrological distinction would have been one of my selling points in electing him spiritual representative, except I didn't have to bring it up because everybody already loved him anyway.
Dad defied everyone's expectations and made fine spiritual representative. The ceremony proved pretty low impact. One of the head abbots walked us into the perimeter of the main shrine (no photos allowed) where he led us in a prayer and had Dad put a cypress branch on an altar. Dad did configure the branch wrong a few times, which was good for a laugh. He also got gussied up in this neat robe.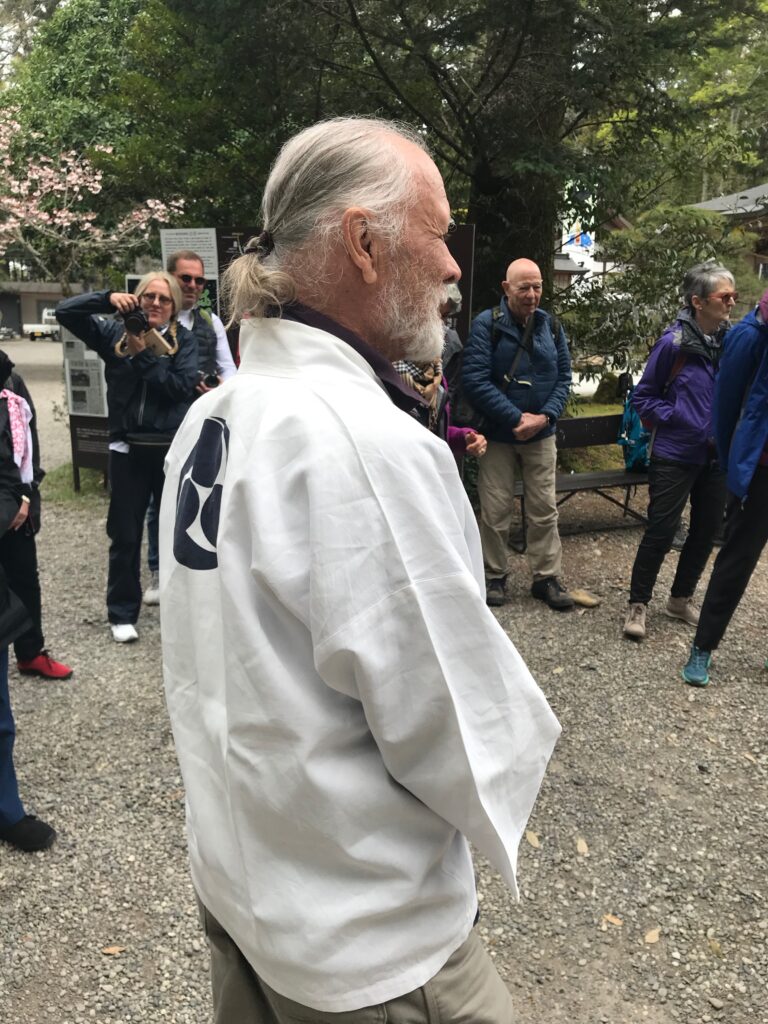 We had another day of hiking Kumana Kodo, but only a few miles. We passed through Yunomine, and while I've skipped over a lot of quaint villages along the way, I'll mention this one because of its onsen.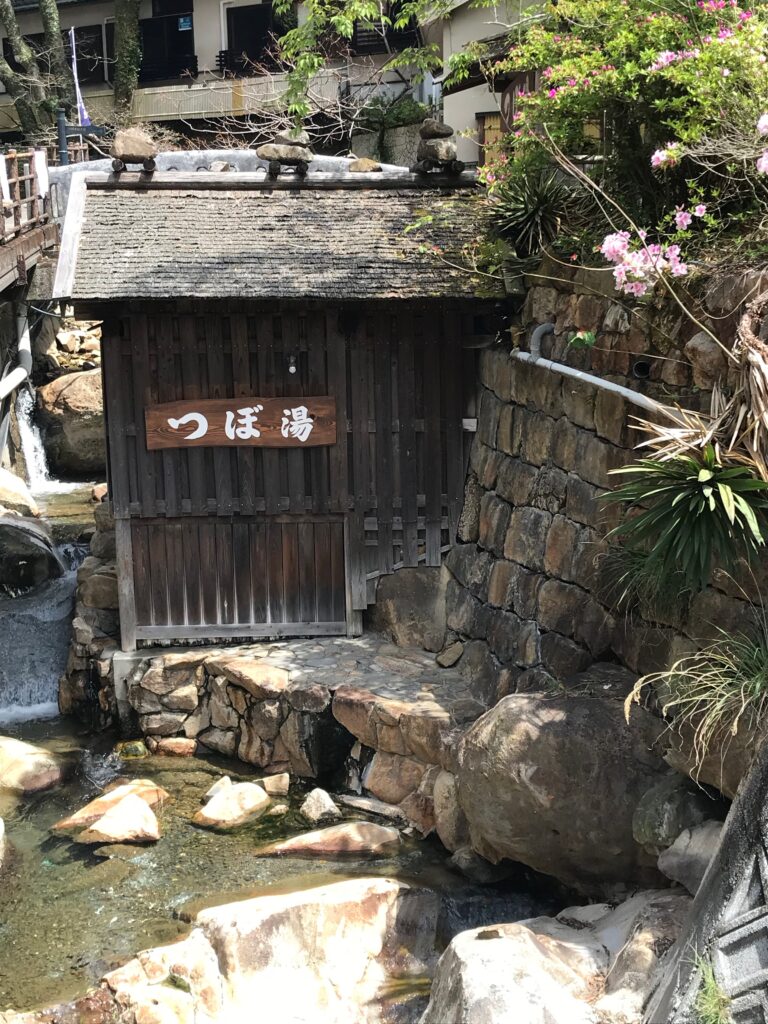 This tiny cabin is an 1,800 year old UNESCO world heritage hot springs, whose mineral water is said to possess powerful healing properties. Sadly, it was full that day–a hot day anyway. But there was a nice shrine nearby: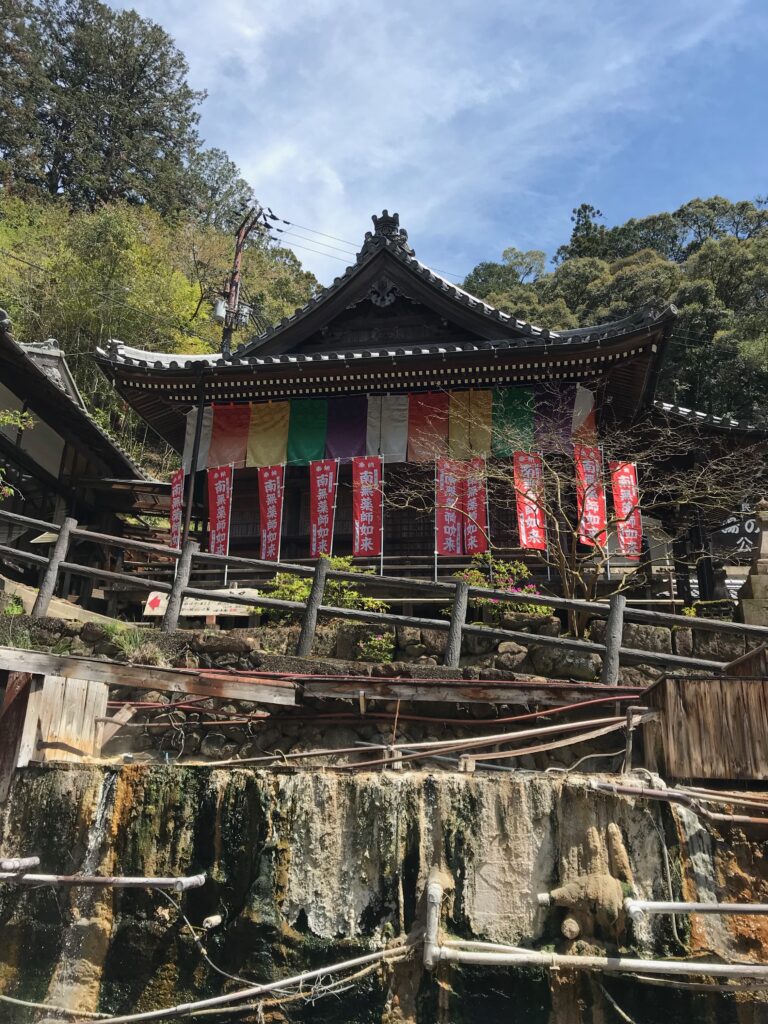 And I popped down to the communal hot water pit to check out where villagers cook their eggs.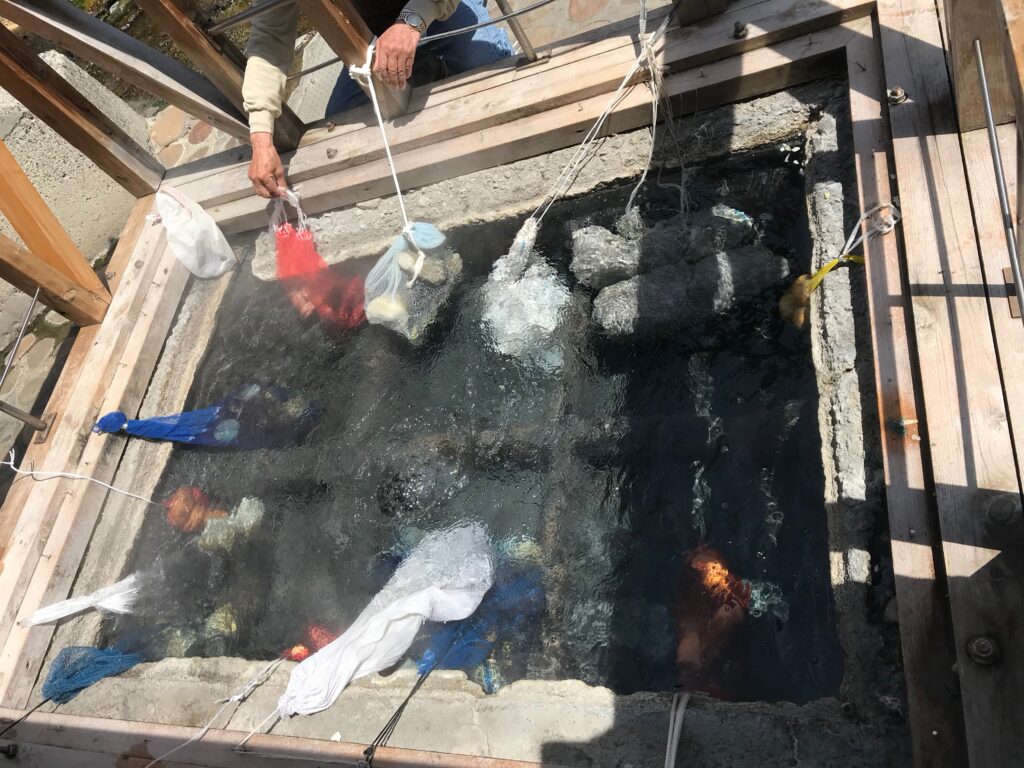 We finished our walk at Chikatsuyu, which was bittersweet. Dad had hiked a lot and I was tired of trying not to drip snot on sacred shrines, but we were both gonna miss Kumana Kodo.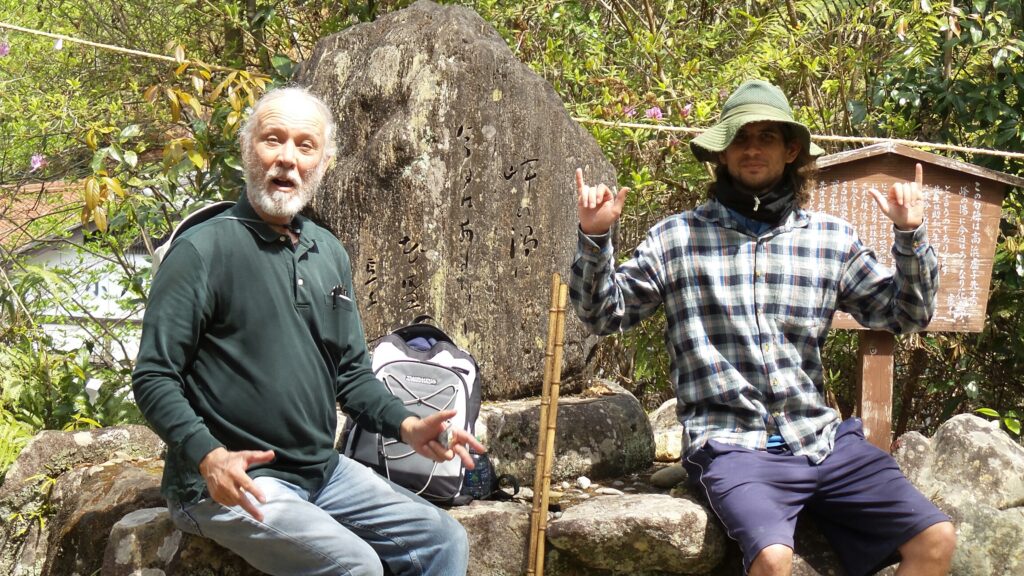 The next day and a half my fever was at a fever pitch, so things are a bit hazy. My spirits were high, but I wasn't sleeping or eating well, and at some point I guess I took a bunch of mirror selfies.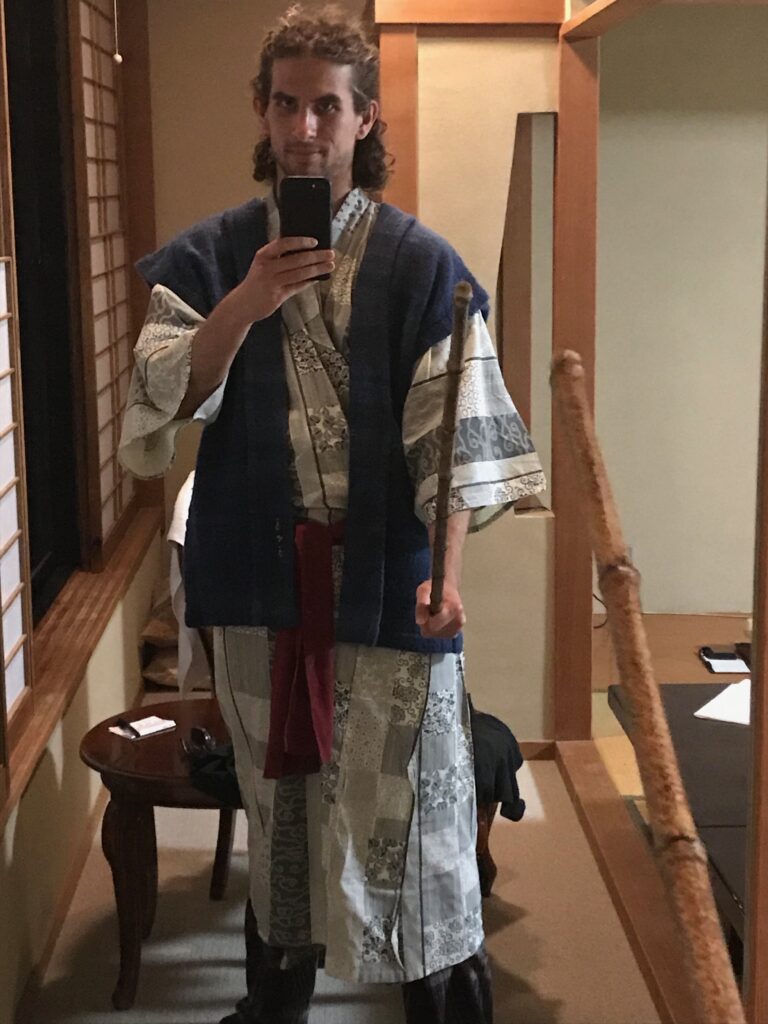 We swung by Hayatama taisha on a bus the next day, second of the three great Kumana Kodo shrines. It was a rainy day and even the inexhaustible Yuki may have been a little worn out. The temple complex was somewhat similar to Hongu taisha, and is centered around a giant sacred rock about 15 minutes away, which we didn't have time to see. Nonetheless, Hayatama does have some awesome statues: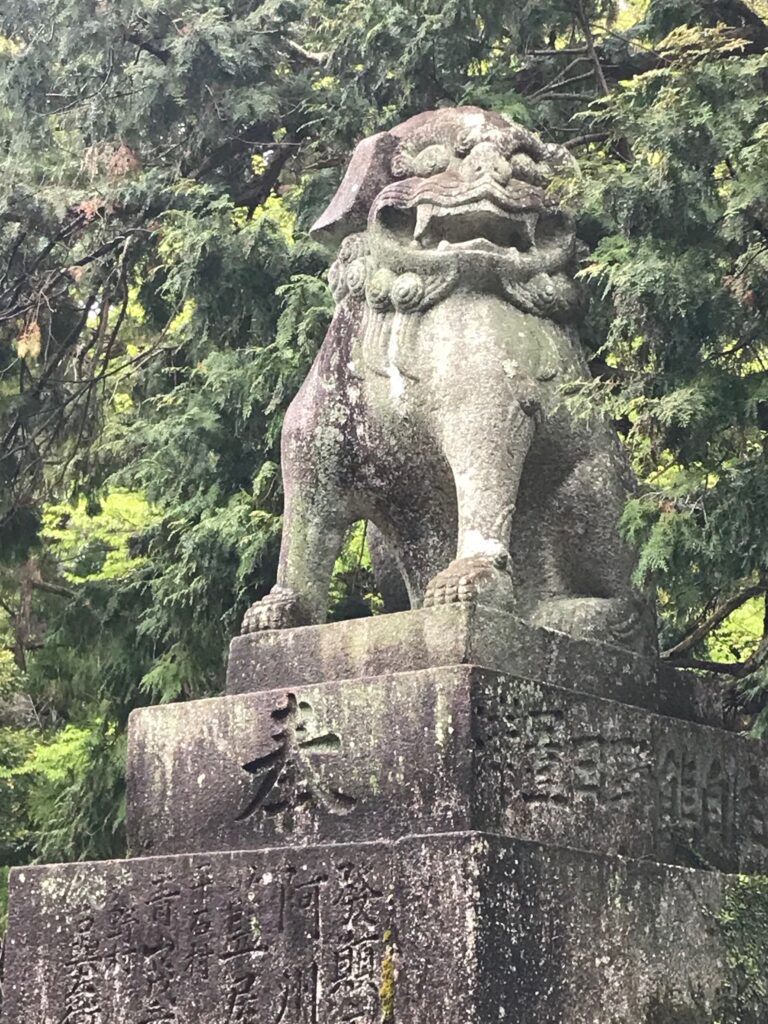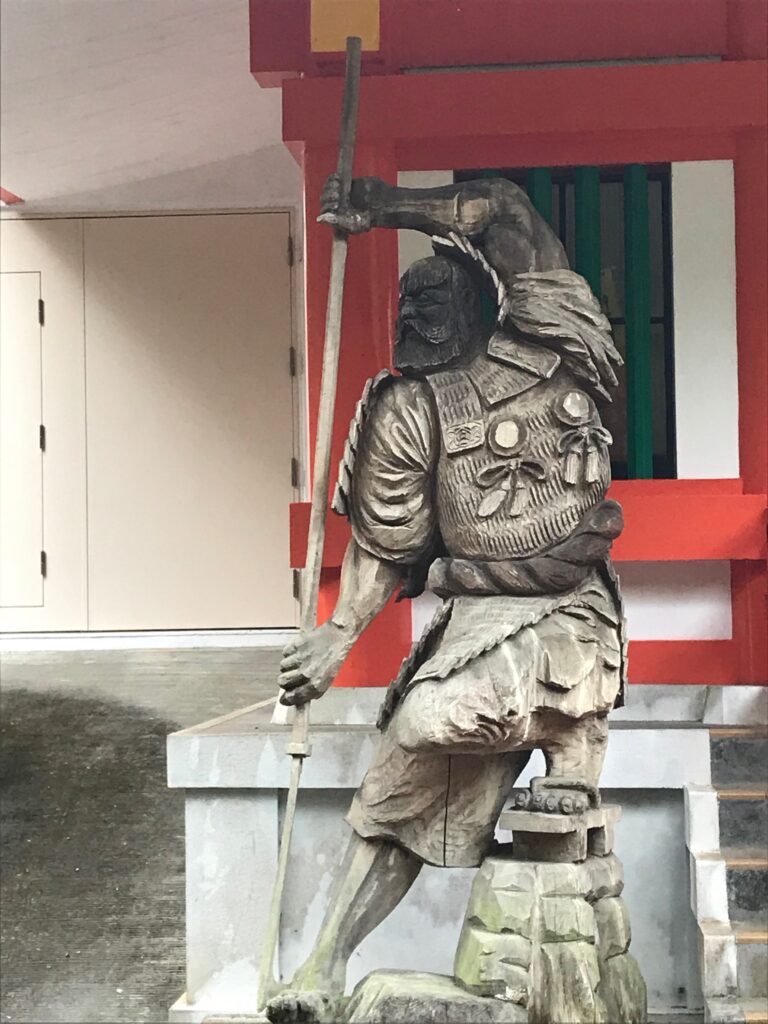 And an 800 year old sacred tree.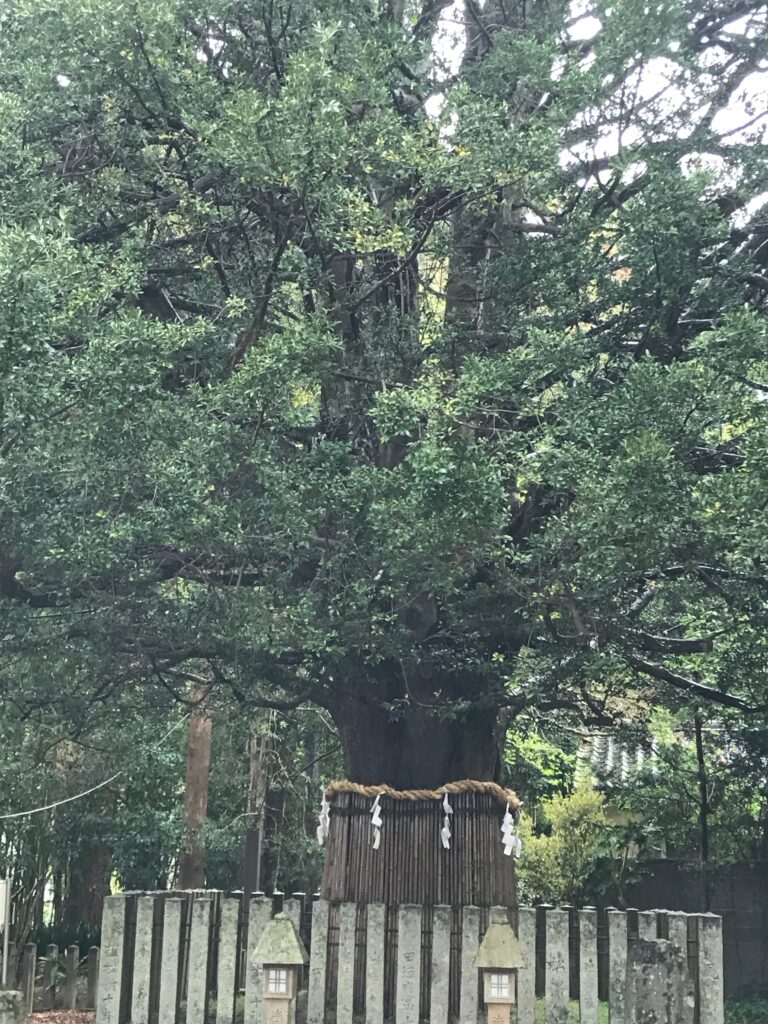 We spent the night at Hotel Nagisaya, a sort of family-friendly resort hotel with private karaoke boxes, an arcade hall, and rooms built over the ocean.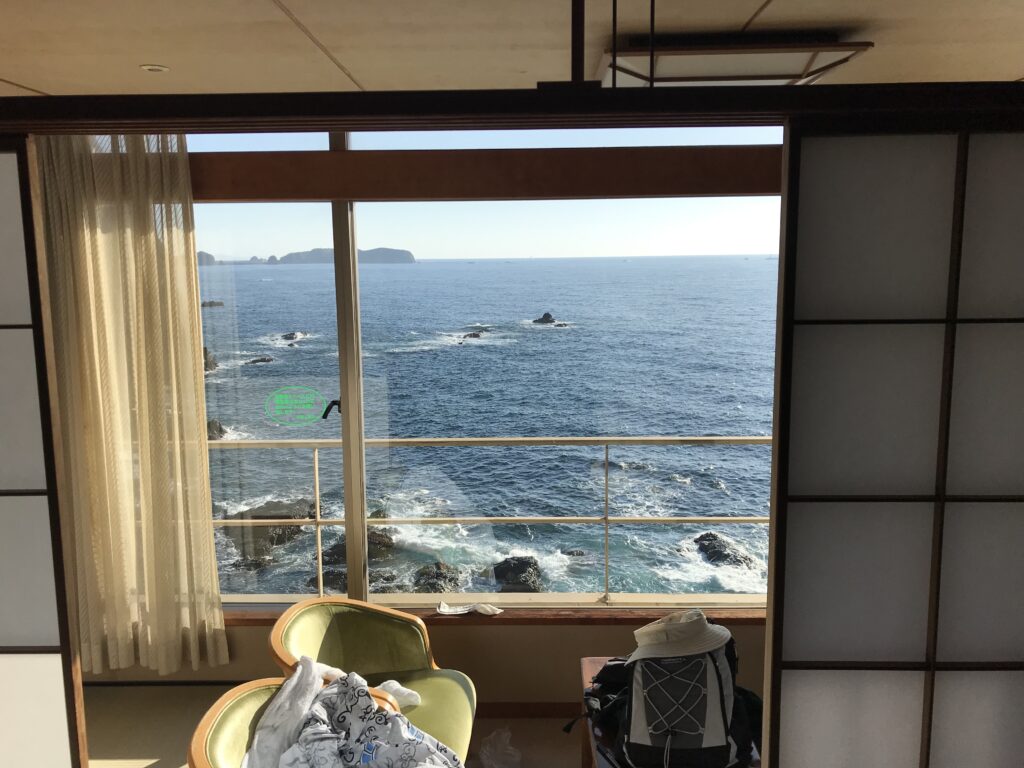 Also, the only way to get there was on this turtle boat.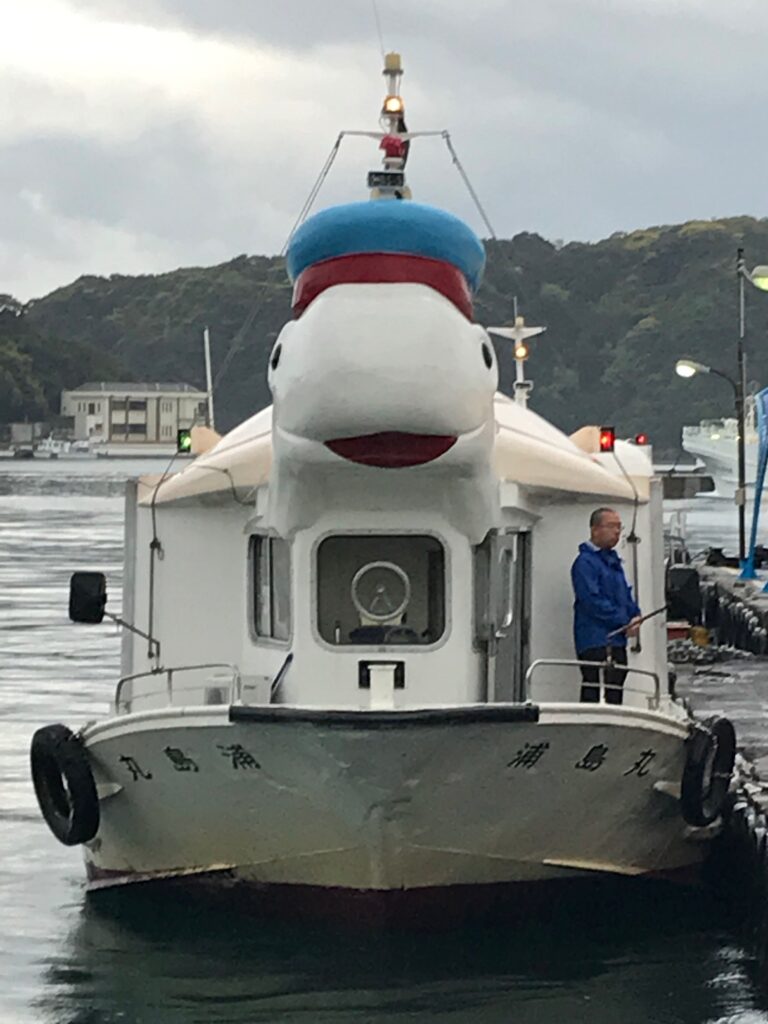 Next morning, going three-for-three, we rode to Nachi taisha, the last and in my opinion most impressive of the main Kumana temples. This place has it all. Wood carved dragons…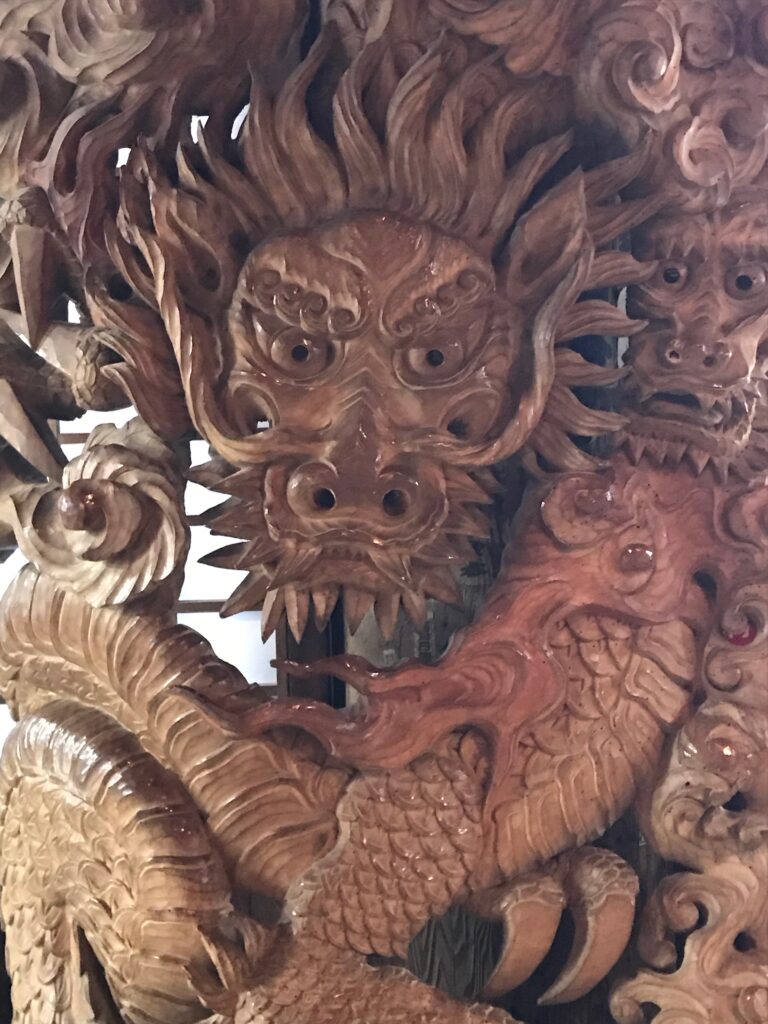 Awesome statues…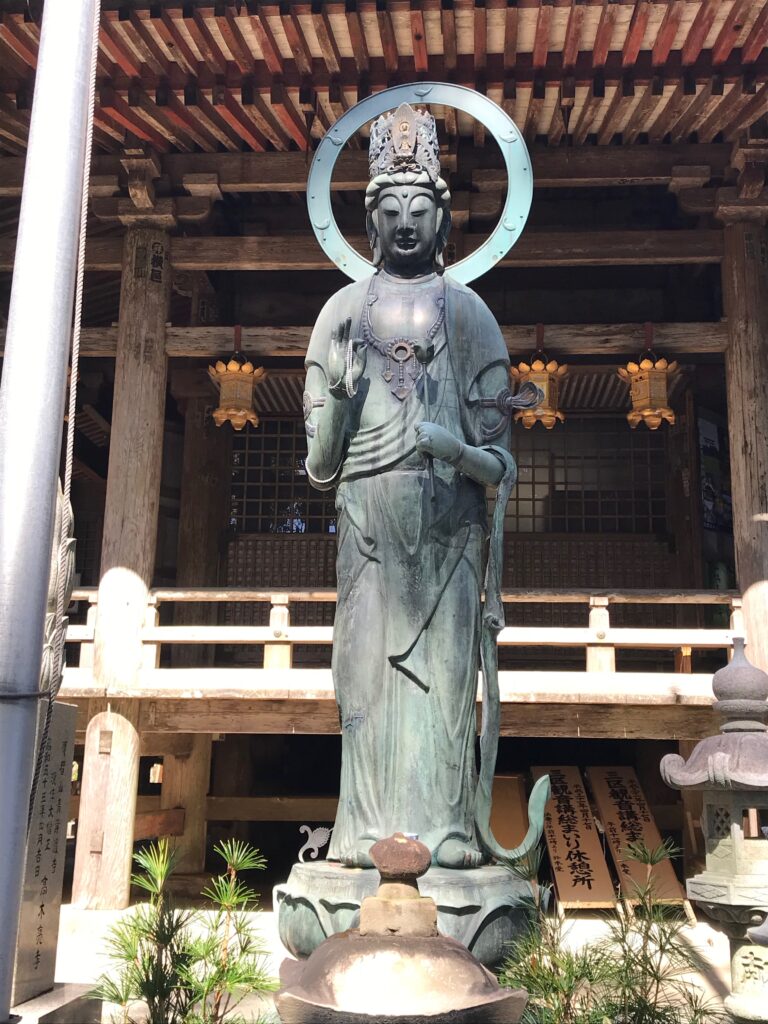 Even parking.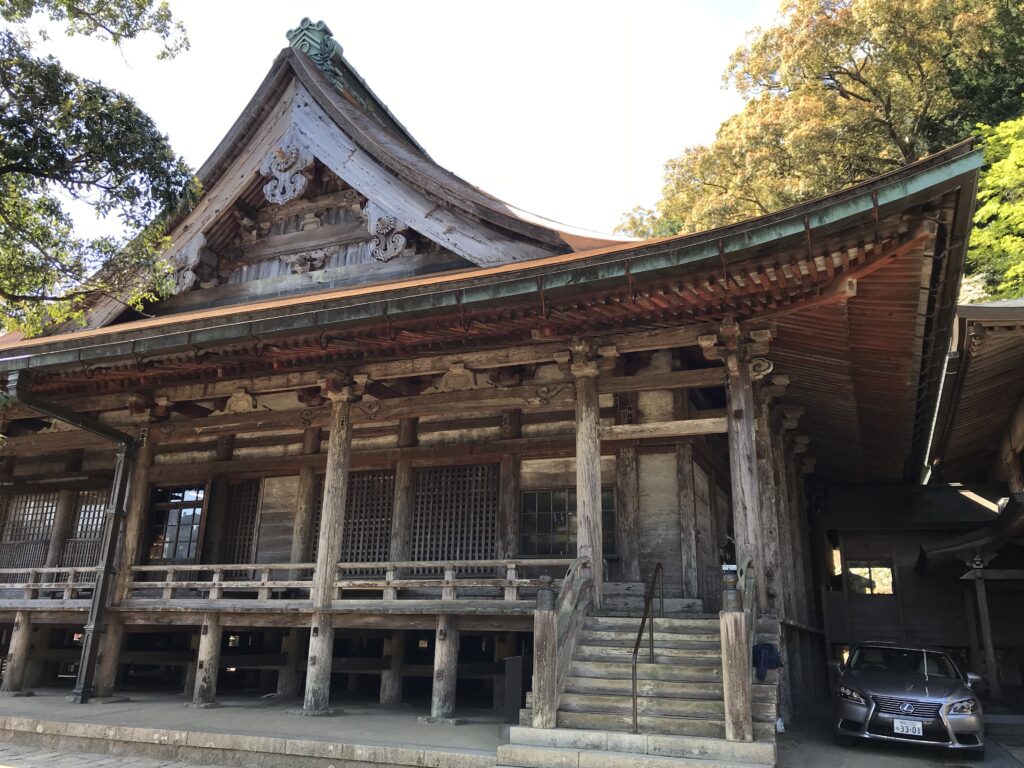 It's situated nearby the tallest waterfall in Japan, with one of the most picturesque pagodas in existence.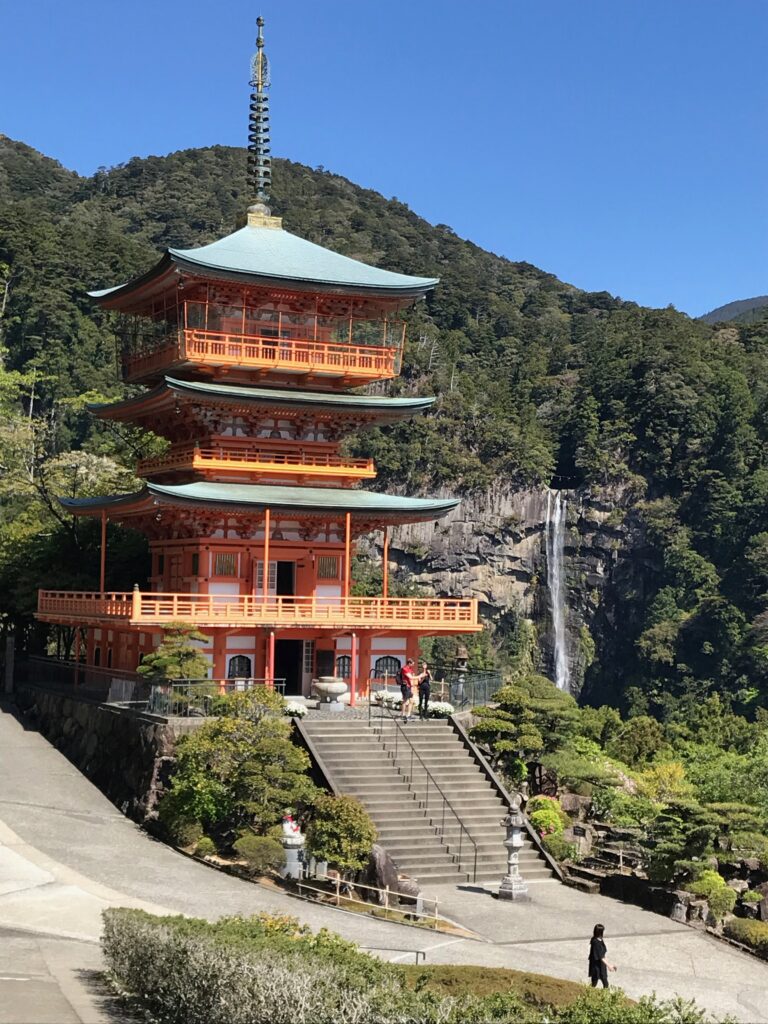 And it could've been the fever, or the partial exhaustion from walking down the 130+ stairs (when I realized I was the one starting to count steps, I stopped) but I'm telling you, I had an experience at this waterfall. Buddha says you can't step in the same river twice, and there really is something about running water that brings to mind the passage of time.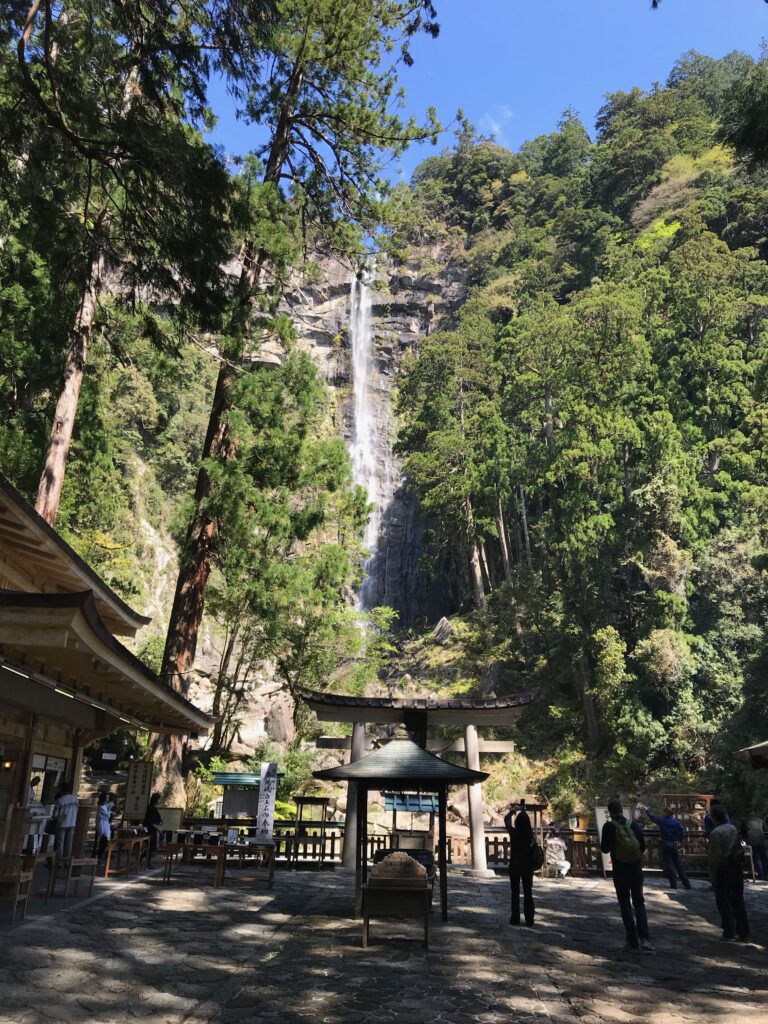 That night, we rode back to Kyoto, and considering how much we loved it the first time, we were glad to be back. We were also graced with Toshi, a sort of Kyoto-specialist guide who Dad and I took a liking to immediately.
We kicked off Kyoto.2 with a stroll down Philosopher's Path, a well-known cherry blossom-lined walk through a neighborhood we hadn't visited before. It was quiet and peaceful, with giant catfish swimming through the local stream. "When I move to Kyoto," said Dad, "this is where I'm living."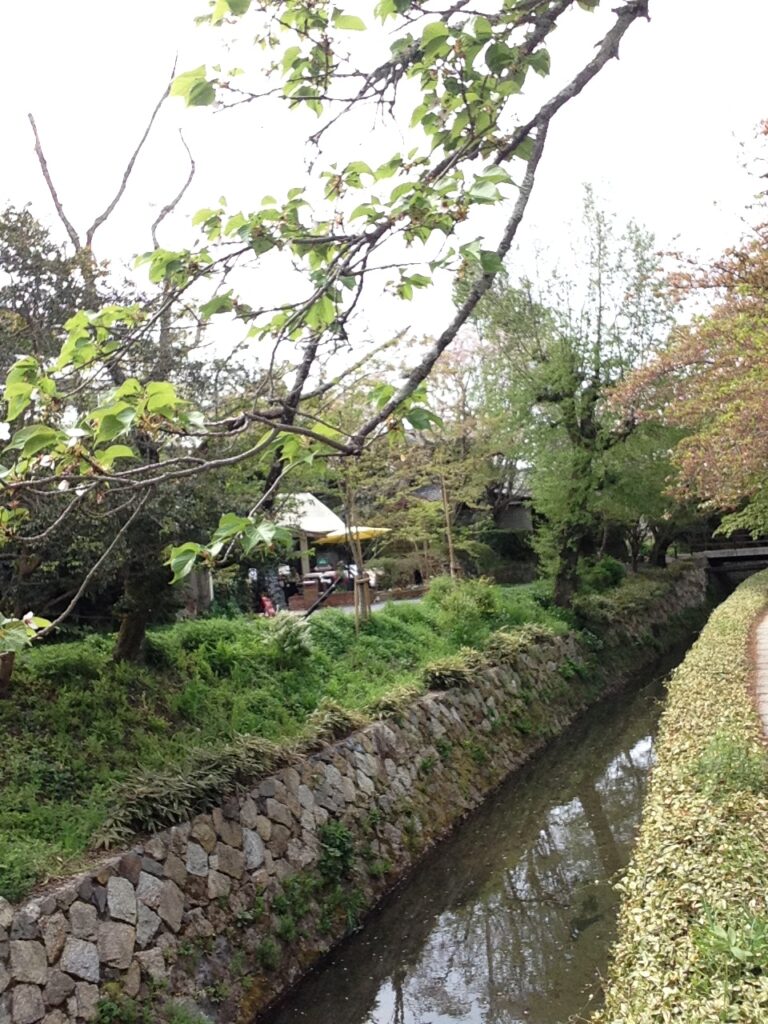 We finished the Philosopher's Path early, so while the rest of the group went to find coffee/kill time at a zen temple, Dad and I circled back to visit Ginkaku-ji, otherwise known as the Silver Pavillion. Toshi came with us. I thought he was just being nice, but it turns out Ginkaku-ji is his favorite site in Kyoto. We'd missed it our first go-around in the city, just past the cut-off list of things we had time for. After all, between the Golden Pavillion and the Silver Pavillion, whose going to choose the latter?
Well, let me tell ya, in my opinion Ginkaku blew Kinkaku out of the water.
It has everything. Rock garden, zen garden, a wood room called the Moon Observatory. The biggest issue with the Silver Pavillion is a problem I encountered with a lot of places in Japan, and it isn't really a problem an all. It doesn't photograph particularly well.
If you're photographing the Pyramid of Giza or the Taj Mahal, you stand in front of the thing, make sure it's in frame, and press click. But Japanese gardens aren't pictures; they're galleries. Everything about them is just sort of…right. Every angle, every detail, the sway of tree branches, the placement of rocks. Toshi informed us that rocks were sent between powerful lords, if they found one they thought might look good in a garden, which is pretty adorable.
Japanese gardens are about ambiance. They're something you feel more than something you look at. And while I've taken pictures of all the others up till now, I'd like to hold off on Ginkaku, because in my opinion it's truly something special, and any pictures I took of it could only undermine its effect.
That, and because I forgot my phone in the hotel that day.
I will however, share one quick, shaky photo I took on an iPod touch they don't make anymore (the same as that Philosopher's Path photo): this mound.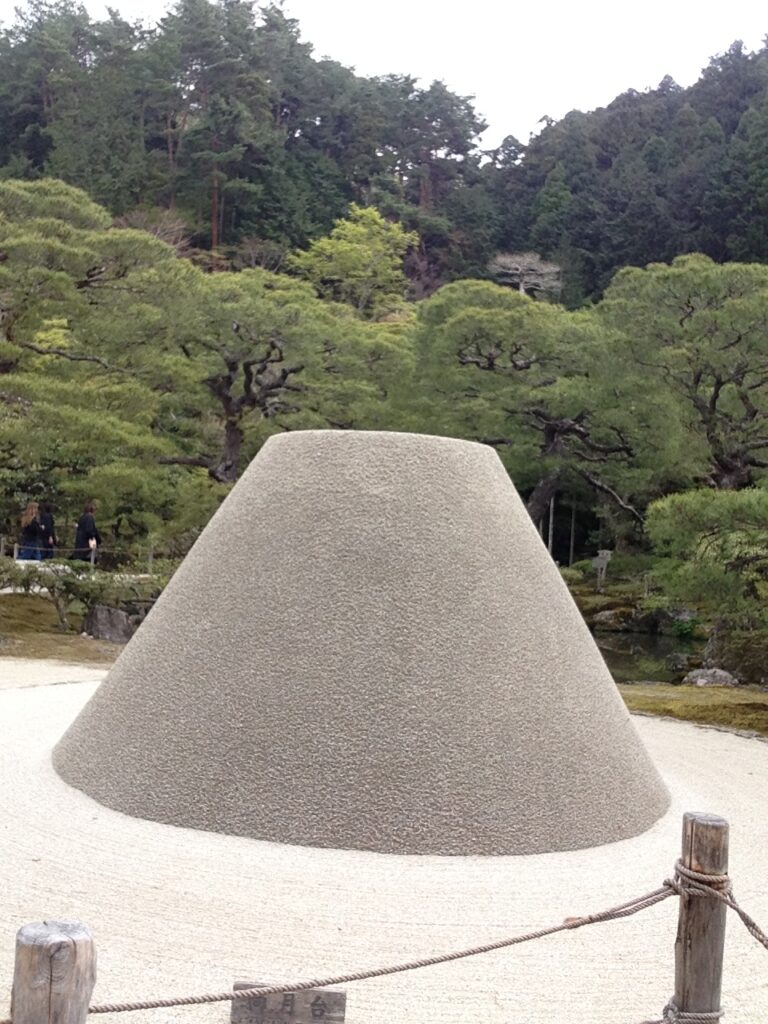 What on earth can I say about this mound? What can anyone say about this mound? This mound is the logical terminus of the Japanese attention to detail, taken down to the last grain of sand. This mound is amazing. I fear it and love it. All shall know of this mound, and shall appreciate it.
We went to Nanzen-ji temple that day, and back to Nijo Castle, mine and Dad's third visit. We didn't mind though, since we'd never been in the day. We got to go inside the castle proper, and walk along the famous "Nightingale floors," wooden walkways that made eerie soft screeching noises when they're stepped on. The legend is these floors made that sound to foil would-be assassins, but Toshi told us it was just how they were constructed.
At Nanzen-ji, the rest of the group partook in some zen meditation led by a high-level monk. I chose to sit out (readers of "Nate Currier and the Year of the Boar" know one reason why), mostly because I didn't want to be clearing my throat and coughing the whole time. They did three rounds of meditation and I was glad to see Dad finally save his knees by opting for a chair. During the last round, the monk walked around the room with a big stick, traditionally used to whack monks on the head when they fall asleep. If anyone felt like they weren't concentrating they were welcome to bow their heads and the monk would give them a tap, but unfortunately it never happened. I didn't take any pictures, cause a couple other monks were around, and even chased me down when I went to use the bathroom. Still, it was fun to watch this guy stalk around the room with his stick from outside. Who knew zen meditation could make such a good spectator sport?
Our last full day was spent doing classic "Japan tour" experiences, like a traditional tea ceremony and having lunch with a geisha. These were nice, but the trip was already starting to feel nostalgic. We quite liked our group, and were going to miss Yuki most of all.
At dinner that night Yuki gave a heartfelt, tearful goodbye. It's clear the planning and energy she puts into her job takes a lot out of her. Dad and I had a few hours to kill before our flight the next day, so we went up Kyoto Tower, next to our hotel, for a pretty amazing view of the city. From up there, we could see so many places we'd seen before, from the Fushimi Inari hills, to the Otani cemetery, even the faint speck of Osaka Castle far-off on the horizon. We also saw something close by. The gargantuan Kyoto Imperial Palace, the former domain for the Emperor of Japan. We had a little bit of time, so we stopped by.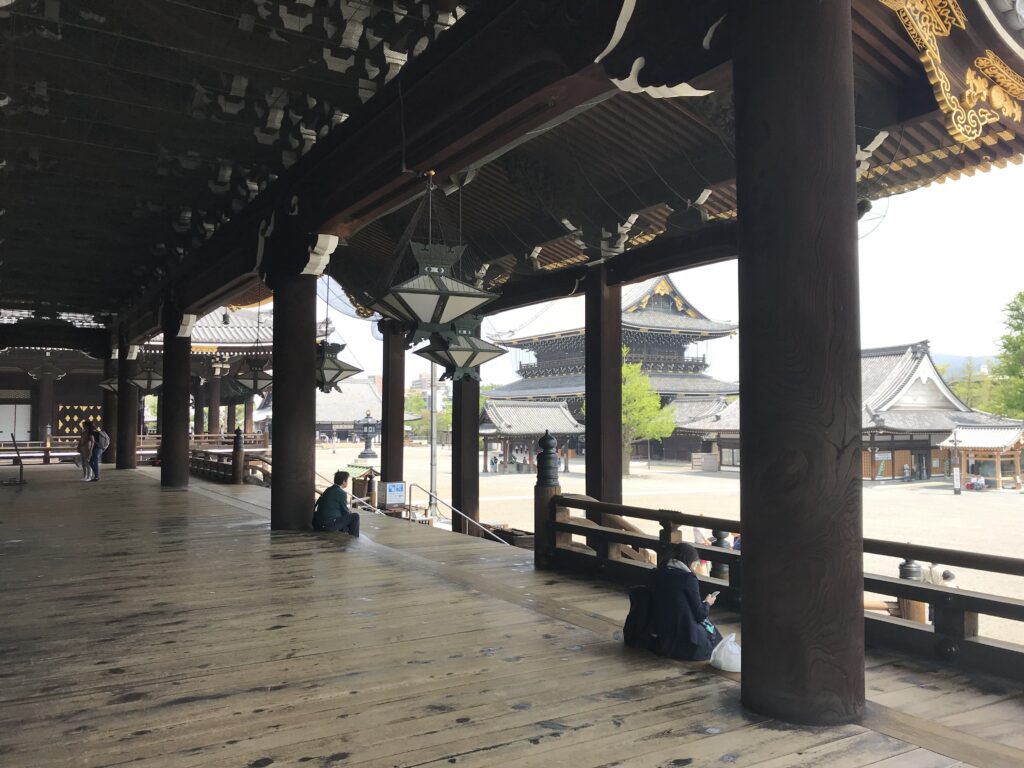 It was nice to do something spur of the moment again, even if it was a last gasp. Like everything else in Japan, it didn't disappoint. It was constructed from giant cedar trees so massive, they had to sled them down from the countryside with ropes made from hair. They even kept the hair.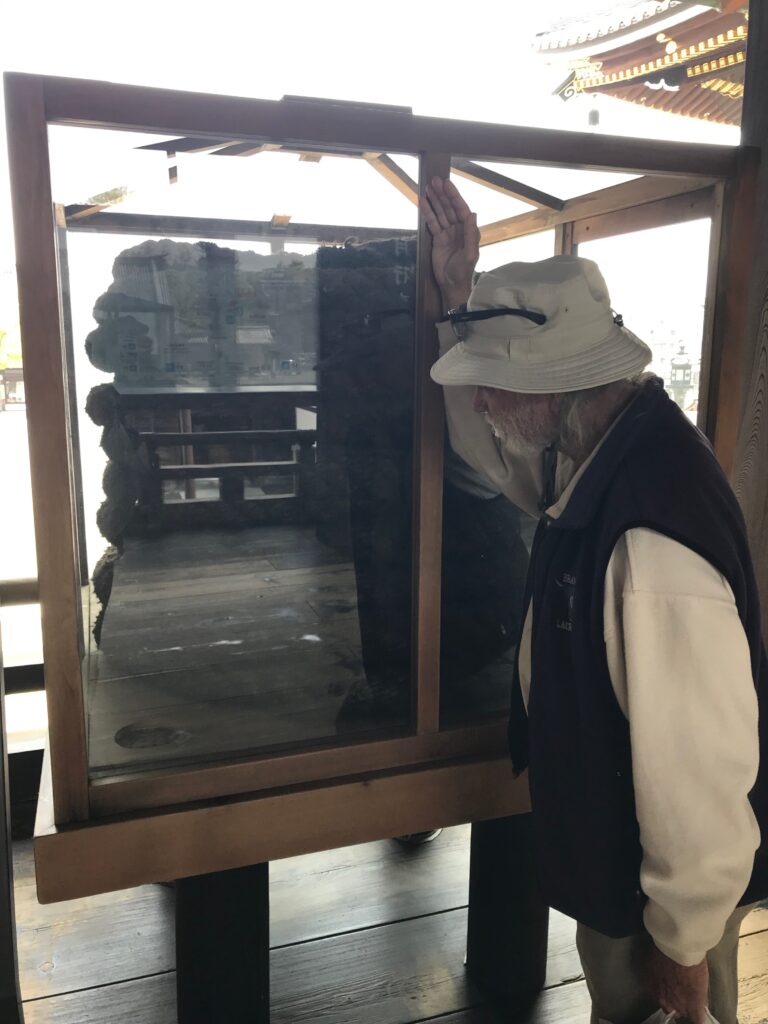 But mostly, we were sad to be leaving. It's rare that anything you're genuinely excited for lives up the hype, yet Japan had. We had both enjoyed it so much, and both knew, as always, there was so much more to see.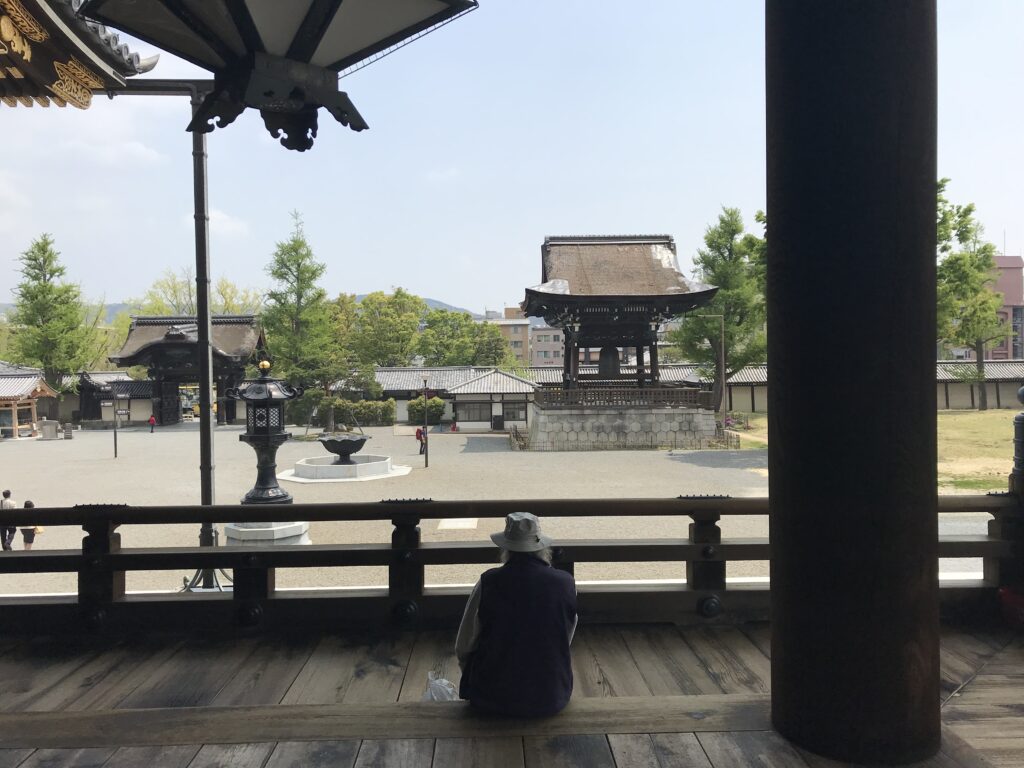 So, instead, we focused on what we had seen. We sat there uncharacteristically quiet, on the deck of the Imperial Palace, me, Dad and his pedometer. Our journey had been wonderful, but now it was time to go home.
Sundown had finally come, in the Land of the Rising Sun.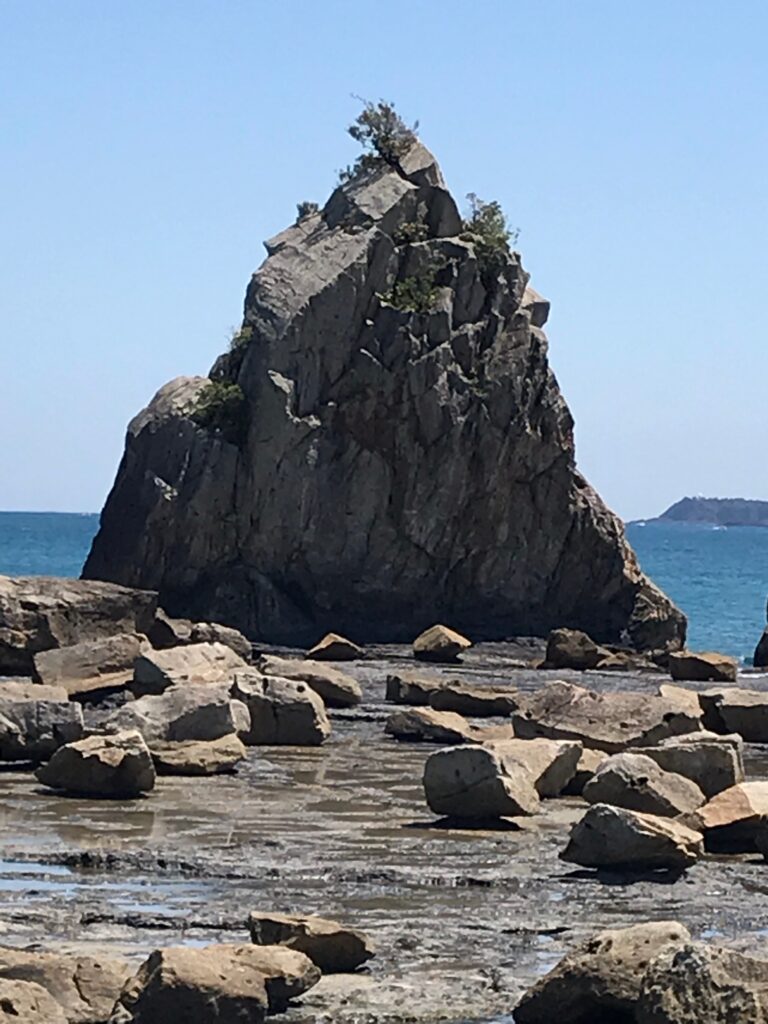 Sayonara.